A list of the best starter kitchen essentials to make cooking for one easy and enjoyable. From baking dishes to gadgets, you'll find everything you need!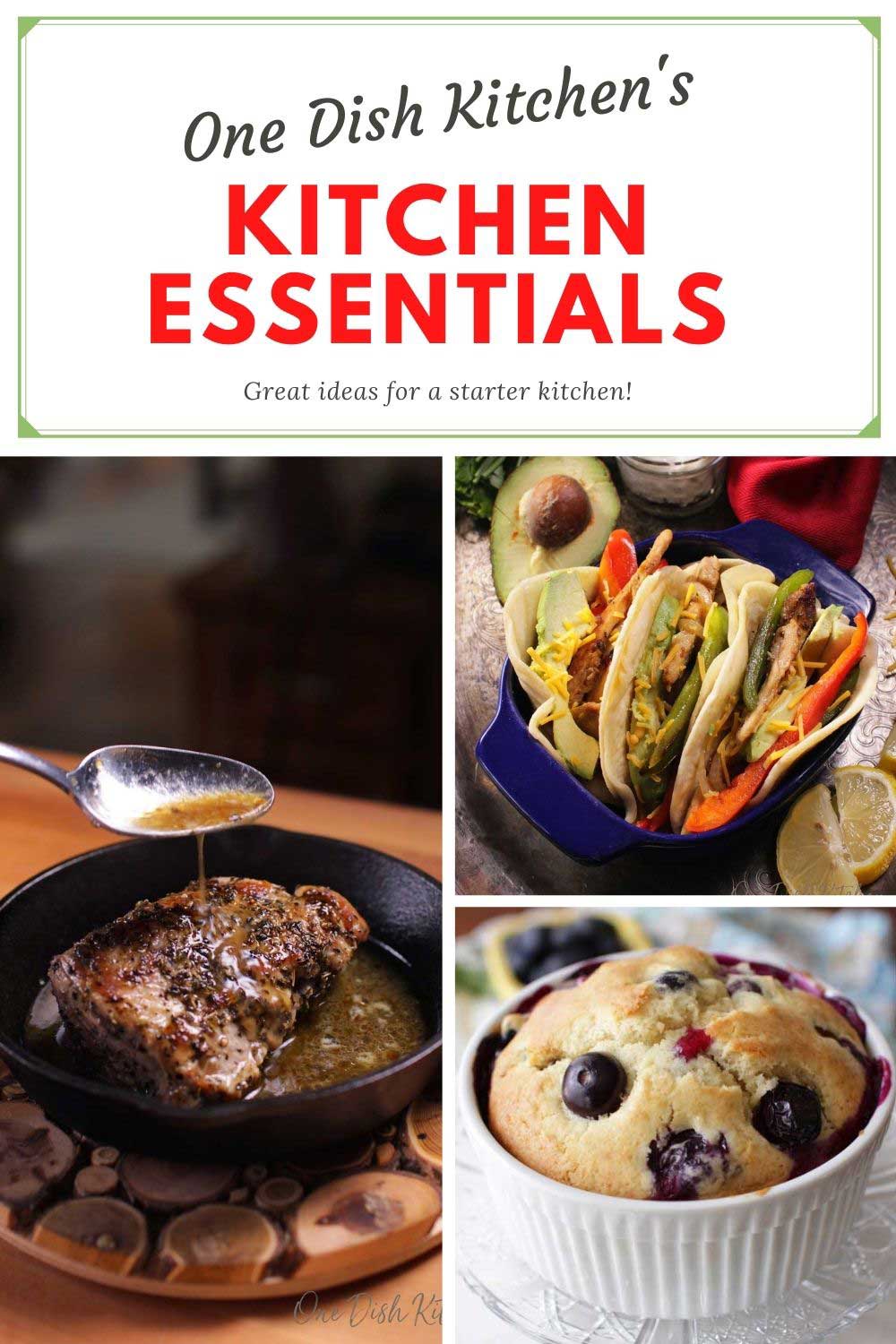 "People who love to eat are always the best people" - Julia Child
Not everyone starts out loving to cook. For some, including famous chef, Julia Child who confessed that she didn't know how to cook until she was in her 30's, learning and loving to cook takes time.
I think it is safe to say, however, that we all do love to eat and perhaps that is why you are here.
If you're cooking for one, you don't need a lot of fancy gadgets or special utensils to cook for yourself but it's crucial to have the right sized pans and baking dishes.
Let's start with the essentials:
Essential Kitchen Equipment
The size of the dishes used in the recipes found in on this website, One Dish Kitchen are very important. With each recipe on the site, I reference the baking dish size and the pan size I use. The recipes are developed and tested using the dish that is recommended. For best results, please dishes that are of a similar size.
When cooking and baking single serving recipes, the cook time is often driven by the size and depth of the food in the dish. If you use a dish or pan that is larger than the one recommended, the food may cook more quickly than the recipe called for.
Here is a list of the most used pots, pans, and baking dishes for the recipes on One Dish Kitchen. All of these items can be found on our Store pages.
RELATED: Best Small Baking Dishes
Cookware and Recipes
An 8-inch (20-cm) ovenproof skillet
An 10-inch (25-cm) ovenproof skillet
A 1-quart (1-liter) saucepan
A 2-quart (2-liter) saucepan
A 6.5-inch (17-cm) cast iron skillet
See these and other similar items on our Cookware page.
Bakeware and Recipes
A 5x5-inch (25 square inches) baking dish (approx 12.7x12.7-cm - 160sq cm)
A 5x7-inch baking dish (35 square inches) baking dish (approx 12.7x17.7-cm - 225sq cm)
An 8.5-ounce (250-ml) ramekin
A 10-ounce (300-ml) ramekin
A 9.5-inch (24.1-cm) baking dish or loaf pan
A small muffin pan
A rimmed baking sheet
See these and other items on our Bakeware page.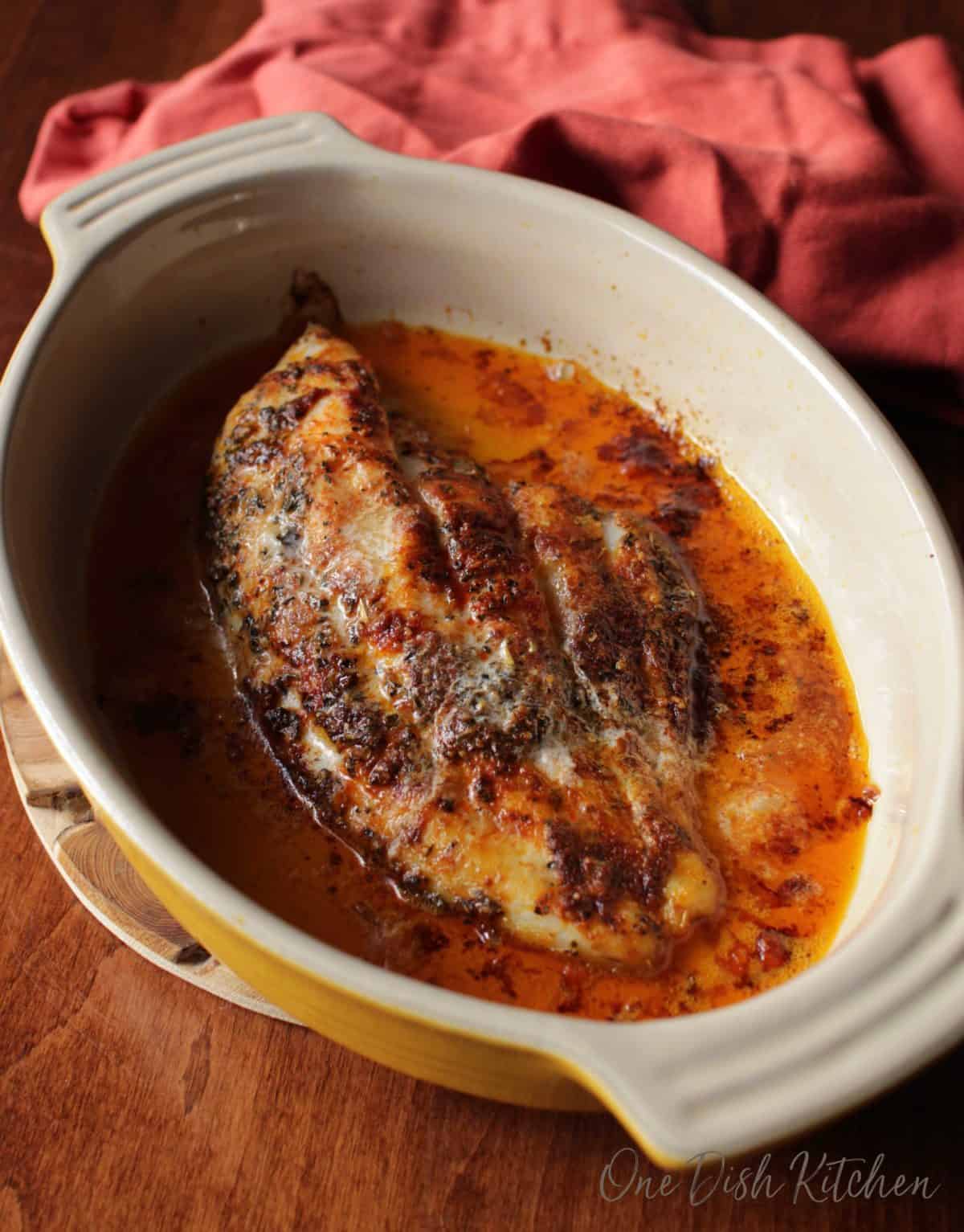 Other Kitchen Equipment
In addition to the starter kitchen essentials, there are a few other tools you might like to have on hand.
An immersion (or stick) blender for pureeing soups
A digital scale for measuring pasta and other ingredients
Kitchen knives – Look for a Chef's knife for chopping, a Paring knife, and a Bread knife.
A hand mixer
Measuring spoons and cups
Mixing bowls
A good cutting board with a large surface and made of thick, indestructible material
A silicone spatula
A balloon whisk
A spaghetti serving spoon
See these and other items in our Kitchen Essentials page.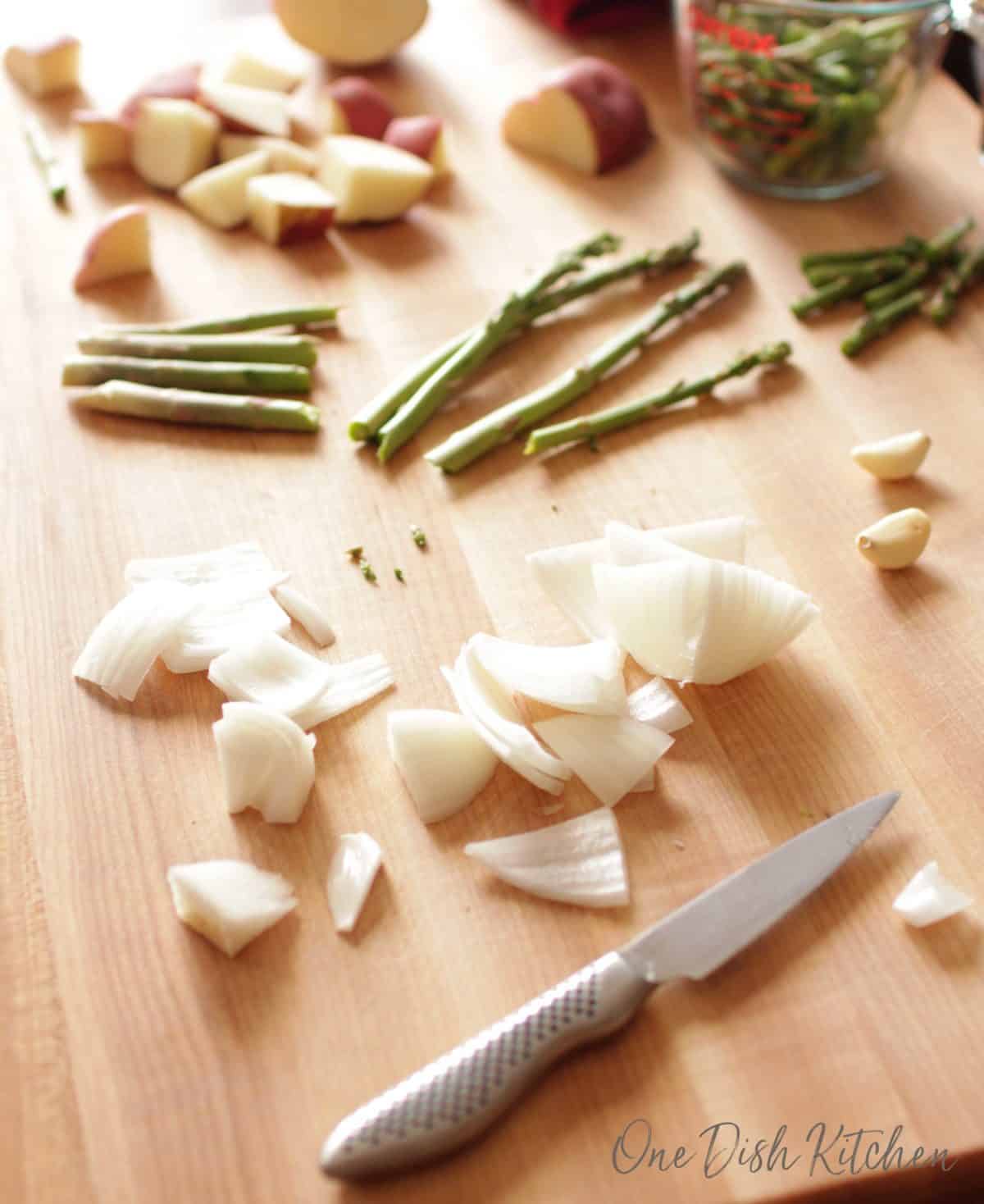 Practical Considerations
Equipping a kitchen, even as a solo cook can be expensive. You don't have to purchase everything at once, however. Purchase items as you need them. Also shop discount stores and thrift stores for kitchen items. These stores are great places to find small baking dishes and gently used pans.
See our FAQ page for additional information on baking dish sizes and for examples of the dishes we use, please visit our Store page.