Our list of the best homemade food gifts for Christmas or for any time. These gifts from the kitchen make perfect gifts for coworkers, for a friend who is ill, and for new mothers. These edible gifts are ideal to use anytime you need to bring a little something special to someone you care about.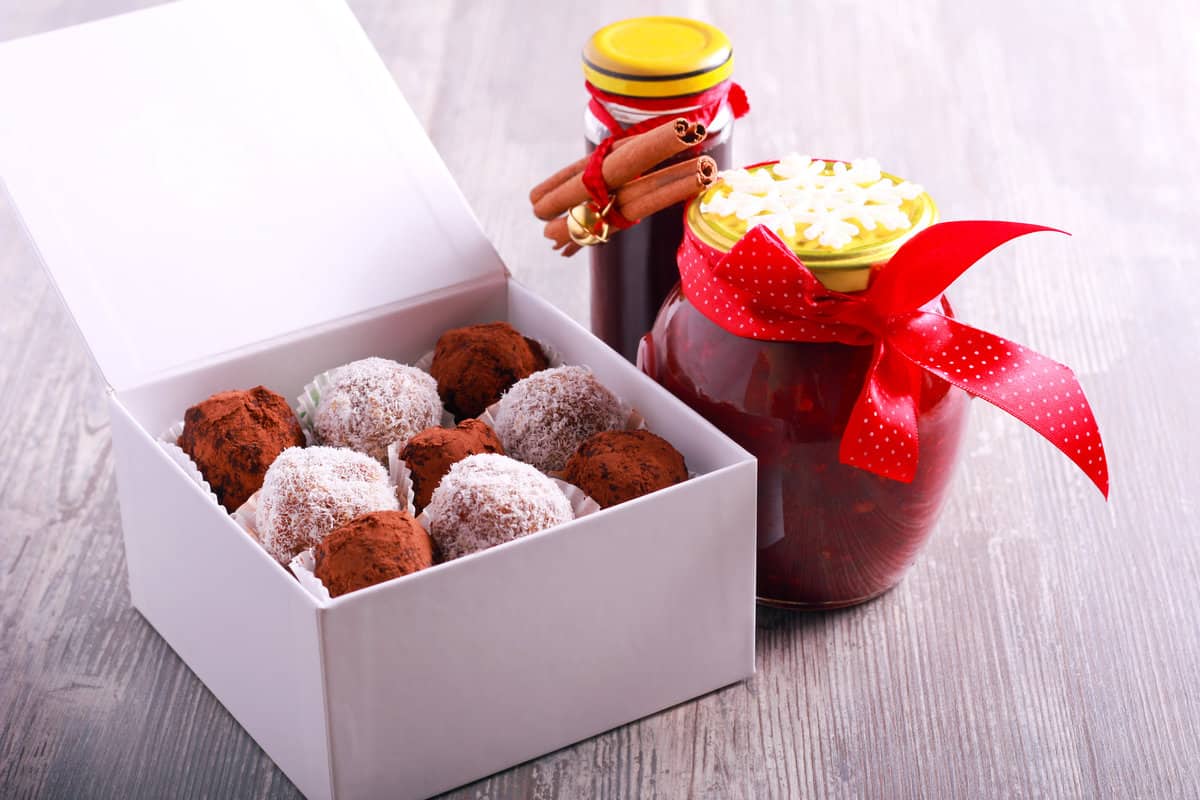 As I sat down to write this post, I had in my mind that I would be writing about the best homemade food gifts to gift at Christmas. Soon after I started writing, I quickly realized that any of these recipes make wonderful food gifts to give at any time of the year.
Why These Recipes Work
When we think of holiday baking we often think of a kitchen filled with baking trays and piles of Christmas cookies. If you enjoy baking, the holidays provide a wonderful opportunity to have some fun in the kitchen.
The reality is though, not everyone will be cooking and baking for large numbers of people. Sometimes you just want one very special food to gift someone.
If you find yourself in need of one or two gourmet food gifts, I hope you find this list a perfect one to turn to when you need gifts for people who love food.
I think you will also find this list beneficial if you are looking to take a small treat or small batch of baked goods to a sick neighbor, a friend who has just had a baby, or maybe a co-worker.
Homemade Food Gifts
How To Give A Gift Of Food
Before delivering your goodies, make sure to note whether or not they have any allergies. If you're unsure if your family or friends have specific dietary sensitivities, tie a small tag on the outside of the package of goodies noting if the treat contains nuts, dairy, or gluten.
Consider packaging your food gifts in reusable containers such as canning jars, food storage jars, pretty boxes, or decorative bags.
Frequently Asked Questions
If you would like information on the cooking and baking dishes I use in our "recipes for one", please visit our FAQ page.
For examples of the dishes used at One Dish Kitchen, please visit our Store page.
If you've tried any of these DIY food gifts or any recipe on One Dish Kitchen please let me know how you liked it by rating the recipe and telling me about it in the comment section below.
Also, if you take a picture please tag us on Instagram (@onedishkitchen) we'd love to see it!