Our most popular slow cooker and Crockpot recipes for one! These easy recipes require minimal prep and no hassle. Here you will find flavorful slow cooker chicken recipes, tender beef recipes and many others. Keep mealtime simple with these fantastic single serving slow cooker recipes.
My slow cooker is probably one of my most used appliances.
When my kids were living at home, our afternoons and evenings were so busy with after school practices and lessons. My slow cooker came to the rescue by allowing me to have deliciously cooked meals when we all returned home at the end of the day.
Things haven't changed much for me.
True, I don't have five kids living at home but I do work from home and am so grateful that I can still have a wonderful meal ready for my husband and I at the end of our work day.
We've rounded up several of our favorite and most popular Crockpot and slow cooker recipes that require very minimal prepping.
Most of these slow cooker recipes allow you to just add the ingredients to a slow cooker, set it and literally forget it until dinnertime.
RELATED: Comfort Food Recipes For One
Crockpot and Slow Cooker Recipes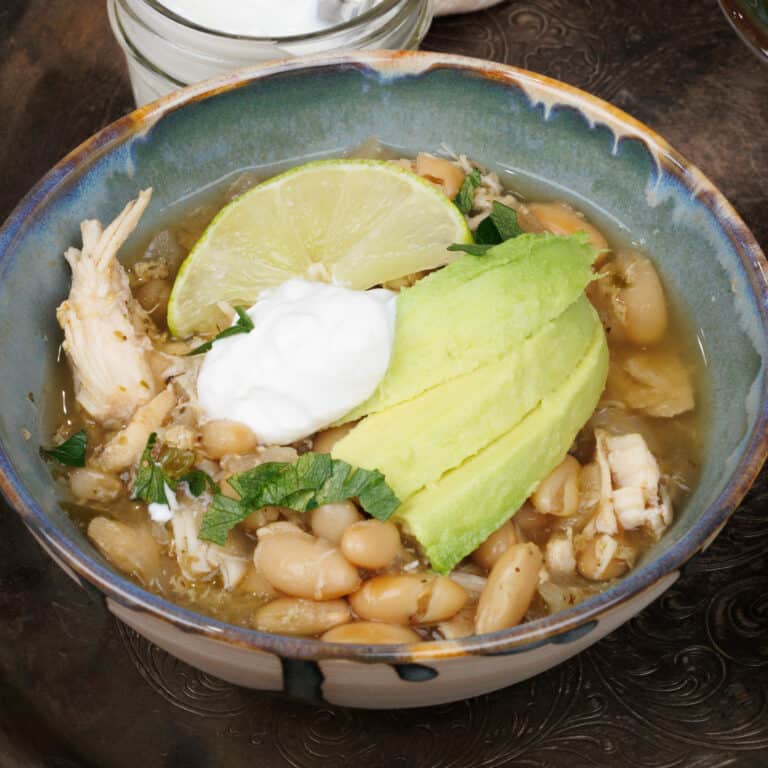 Slow Cooker White Chicken Chili For One
This healthy and hearty white chicken chili is comforting, easy to make, and incredibly delicious. It's the perfect amount for one person to enjoy!
View Recipe
Slow Cooker Sesame Chicken For One
Quick and easy slow cooker sesame chicken for one made with a sweet honey sesame sauce. The perfect amount if you're cooking for one.
View Recipe
Slow Cooker Red Beans And Rice For One
This Small Batch Slow Cooker Red Beans and Rice recipe is filled with sausage, the trinity of vegetables, plenty of creole seasoning, and tons of flavor. Our classic Louisiana recipe scaled down to serve one or two. Recipe video included in our easy to make recipe.
View Recipe
Slow Cooker Chicken Piccata For One
Healthy Slow Cooker Chicken Piccata For One, this delightful low carb meal has the wonderful lemony flavors found in a traditional Chicken Piccata but without the added carbs and calories from the breading. A single serving meal perfect for anyone cooking for one.
View Recipe
Slow Cooker Meatloaf For One
This Mini Slow Cooker Meatloaf is tender and juicy and so easy to make! Made with onions, garlic, spices and topped with a sweet and tangy sauce. This simple recipe makes the perfect amount to serve one or two people. Included in the recipe are instructions for converting a Crockpot or Crockpot-style slow cooker into a single serving slow cooker.
View Recipe
Slow Cooker Italian Chicken For One
A recipe that's been in our family for years, this slow cooker Italian chicken is a winner! Made with simple ingredients and packed with amazing flavors. This single serving version features tender, juicy chicken with a flavorful tomato-based sauce. Wonderful served over pasta, rice, or potatoes.
View Recipe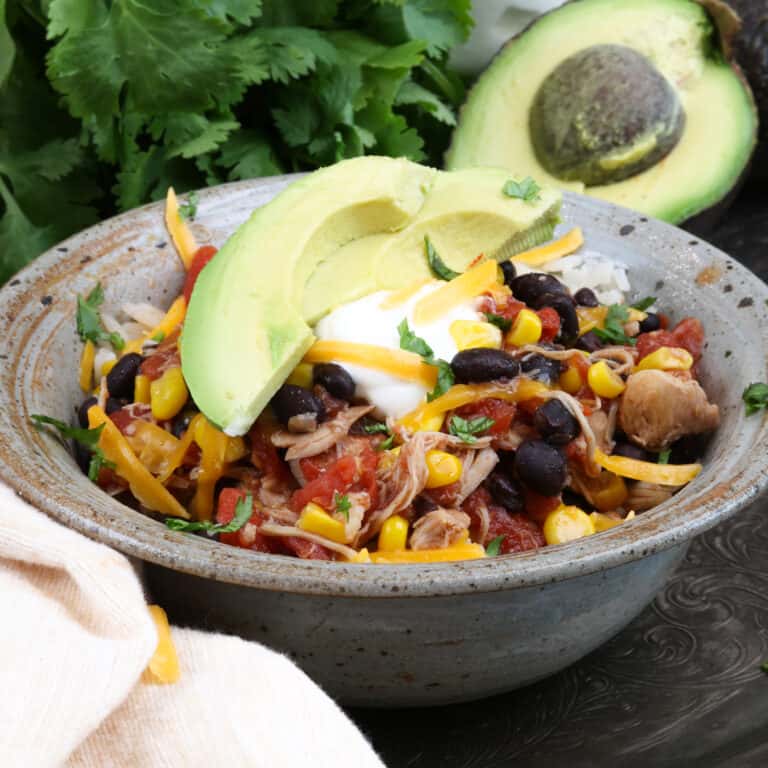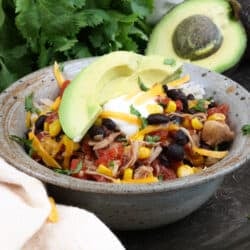 Slow Cooker Chicken Burrito Bowl For One
Create a delectable, single-serving Slow Cooker Chicken Burrito Bowl, brimming with tender chicken, sweet corn, hearty black beans, and juicy tomatoes. Irresistible!
View Recipe
Slow Cooker Orange Chicken For One
Light and incredibly delicious Orange Chicken recipe. A healthier twist on traditional Orange Chicken and full of flavor. This single serving slow cooker chicken recipe is so easy to make and tastes so much better than takeout!
View Recipe
RELATED: 15 Easy Dessert Recipes For One
Best Single Serving Side Dish Recipes
You might consider serving one or more of these fantastic side dishes with your meal.
I use a 1.5 quart slow cooker in our slow cooker and Crockpot recipes. For best results, use a slow cooker of similar size.
If you would like additional information on the cooking and baking dishes I use in our "recipes for one", please visit our FAQ page.
For examples of the dishes used at One Dish Kitchen, please visit our Store page.