Soft, easy to make Peanut Butter Cookie baked in a small ramekin or baking dish. You only need a few ingredients and a few minutes to make this single serving classic peanut butter cookie recipe.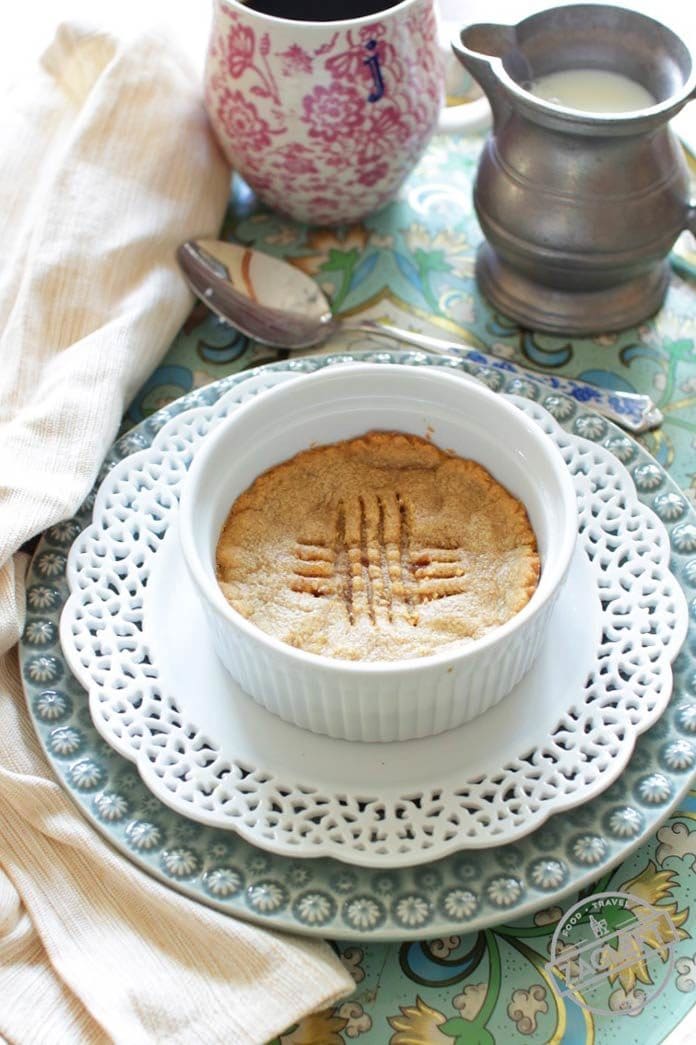 A perfect single serving peanut butter cookie sure does come in handy when a sweet craving hits.
This lovely deep dish peanut butter cookie is baked in a small ramekin and is ideal for portion control or to curb that craving.
Get weekly

Cooking for One

newsletter
RELATED: The Best Small Batch Cookie Recipes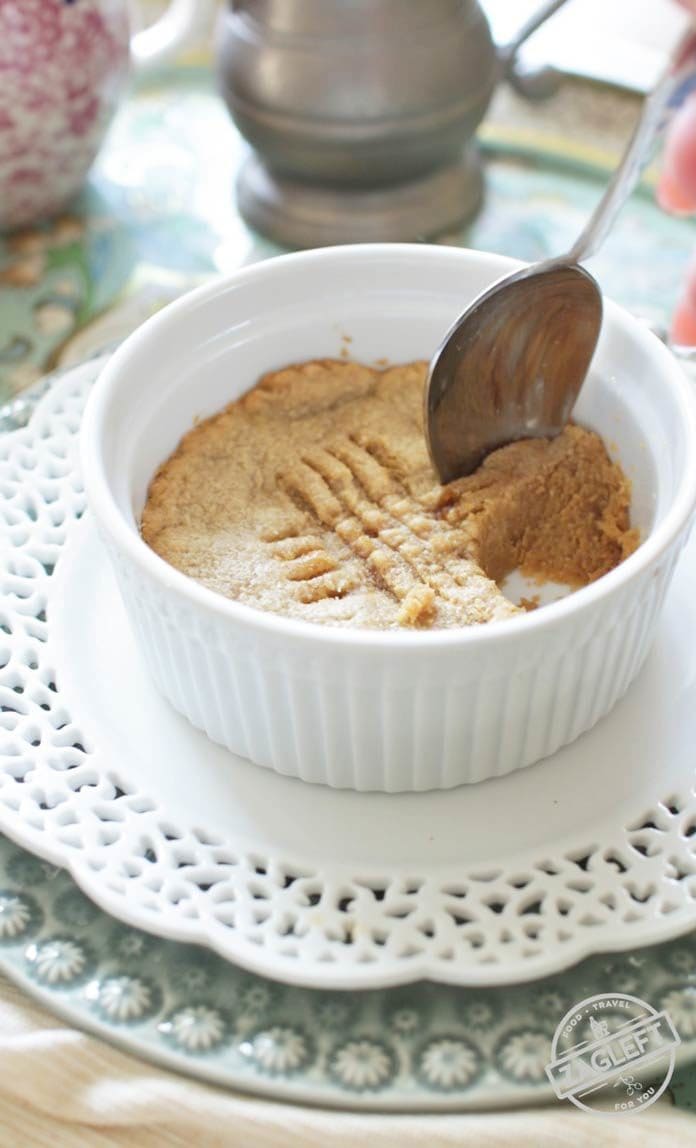 Soft Peanut Butter Cookie
This soft cookie is loaded with peanut butter and tastes absolutely heavenly.
It's the perfect cookie to eat with a spoon and wonderful with a scoop of vanilla ice cream on top.
The total time it takes to make and bake the cookie is under 15 minutes!
There likely won't be any leftovers but no worries, since it comes together so quickly, you can bake a second cookie in no time.
Ingredients needed:
To make a single deep dish peanut butter cookie, you will need:
Flour
Salt
Baking powder
Peanut butter
Brown sugar
Egg yolk
a ramekin or small baking dish
Just mix the ingredients together in one bowl and pour the cookie batter into an oven-safe ramekin to bake for 8 minutes.
Peanut butter cookies are always a hit and if you're a peanut butter lover, this cookie is for you.
This soft cookie melts in your mouth. The edges are crisp and the center is soft.
It's peanut butter cookie perfection!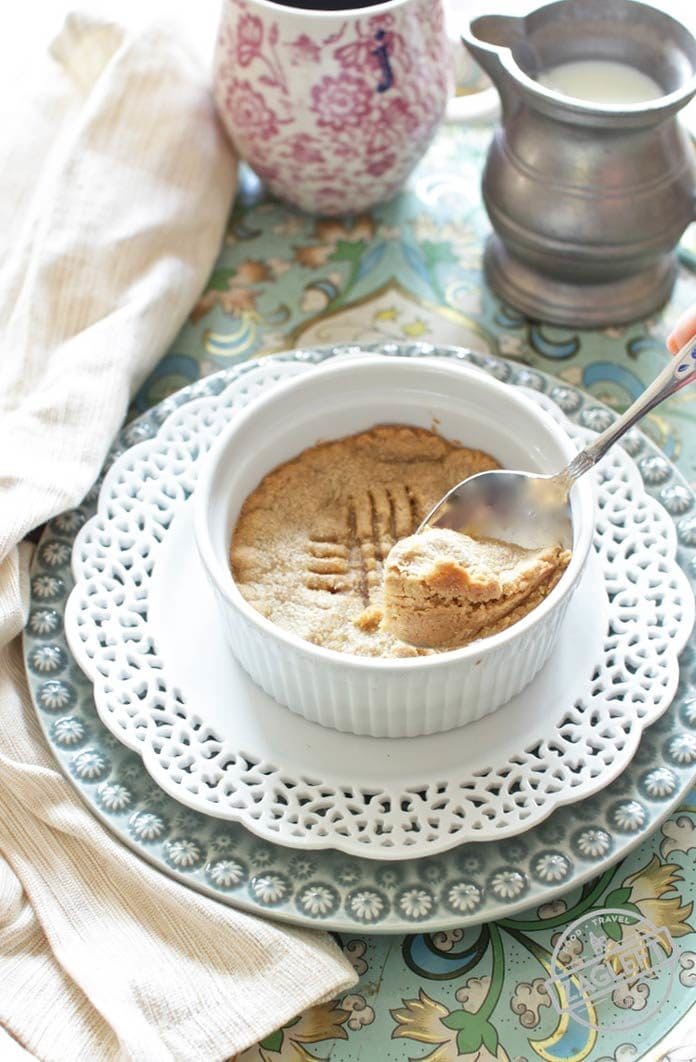 A few articles you might also like:
15 Easy Dessert Recipes For One
20 Single Serving Breakfast Recipes
Best Single Serving Summer Recipes
What To Do With The Leftover Egg White
You will only need to use the egg yolk in this peanut butter cookie recipe. You might want to consider using the egg white in any of these recipes:
Flourless Chocolate Pecan Cookies
How To Make Brown Sugar
When I made this peanut butter cookie the other night, I realized I was out of brown sugar but that was totally okay.
I made my own brown sugar and it's so easy to do.
All you need to make brown sugar is granulated sugar and molasses.
Here's how:
Mix together two tablespoons of granulated sugar and 1/4 teaspoon of molasses with a fork and voila, brown sugar.
If you need to make a larger batch of brown sugar, mix together 1 cup of brown sugar and 1 tablespoon of molasses. No quick run to the grocery is needed.
Other Single Serving and Small Batch Cookie Recipes
Deep Dish Chocolate Chip Cookie
Enjoy!
For this peanut butter cookie I use a ramekin that holds about 8-ounces and is 4-inches in diameter and 2-inches tall. For best results, use a baking dish of similar size.
Pro Tip: Many ramekins don't have the size printed on them. Because of this, it can be hard to know exactly how large (or small) yours is. The best way to measure the size of your ramekin is to fill it with water and pour the water into a measuring cup.
If you would like additional information on the cooking and baking dishes I use in our "recipes for one", please visit our FAQ page.
For examples of the dishes used at One Dish Kitchen, please visit our Store page.
Peanut Butter Cookie Recipe
Ingredients
2

tablespoons

brown sugar

1

egg yolk

3

tablespoons

peanut butter

(I use creamy)

2

tablespoons

all purpose flour

1/8

teaspoon

salt

1/8

teaspoon

baking powder

pinch

sugar

, for topping
Instructions
Preheat oven to 350 degrees F (177 degrees C).

In a small bowl, mix together the brown sugar and the egg yolk with a fork.

Add the peanut butter and mix well.

Add the flour, salt and baking powder and stir until ingredients are well incorporated.

Pour into a greased ramekin or other small baking dish (I use a baking dish that holds around 8-ounces).

Sprinkle a pinch of sugar over top of cookie.

Bake for 8 minutes
Nutrition
Serving:
1
serving
|
Calories:
466
kcal
|
Carbohydrates:
45
g
|
Protein:
16
g
|
Fat:
29
g
|
Saturated Fat:
6
g
|
Cholesterol:
195
mg
|
Sodium:
527
mg
|
Potassium:
362
mg
|
Fiber:
3
g
|
Sugar:
27
g
|
Vitamin A:
260
IU
|
Calcium:
85
mg
|
Iron:
2.1
mg
The information shown is an estimate provided by an online nutrition calculator. It should not be considered a substitute for a professional nutritionist's advice.
This post contains affiliate links. If I like a product and that product has an affiliate program, then I will link to that product using an affiliate link. Using an affiliate link means that, at zero cost to you, I might earn a commission on a product if you buy something through my affiliate link. Click here to read my full disclosure policy.
We are a participant in the Amazon Services LLC Associates Program, an affiliate advertising program designed to provide a means for us to earn fees by linking to Amazon.com and affiliated sites.