Our most popular pumpkin recipes made with canned pumpkin puree. These easy single serving pumpkin recipes will surely get you ready for fall.
There are so many ways to enjoy pumpkin this fall and these pumpkin recipes are perfect to enjoy all season.
As much as I enjoy warm weather, I begin to get so excited when fall creeps in. Fall for most folks means crisp air, leaves changing colors, football season, and fall baking!
Today, I'm sharing our most popular single serving pumpkin recipes made with canned pumpkin puree.
These delightful pumpkin recipes will surely get you ready for fall.
RELATED: 15 Easy Dessert Recipes For One
Pumpkin Recipes
Pumpkin Pie For One - All the wonderful flavors and ingredients you'll find in a traditional pumpkin pie recipe can be found in this perfectly rich and smooth single serving pumpkin pie!  
Check out this recipe
All the flavors of fall can be found in this pumpkin granola recipe. This small batch recipe is made with oats, nuts, pumpkin puree, and wonderful pumpkin spice. You'll love enjoying this granola with yogurt, fruit, or by the handfuls.
Check out this recipe
RELATED: Single Serving Comfort Food Recipes
Irresistible pumpkin coffee cake is topped with a buttery streusel topping. It's a quick and easy coffee cake recipe that I know you'll love!
Check out this recipe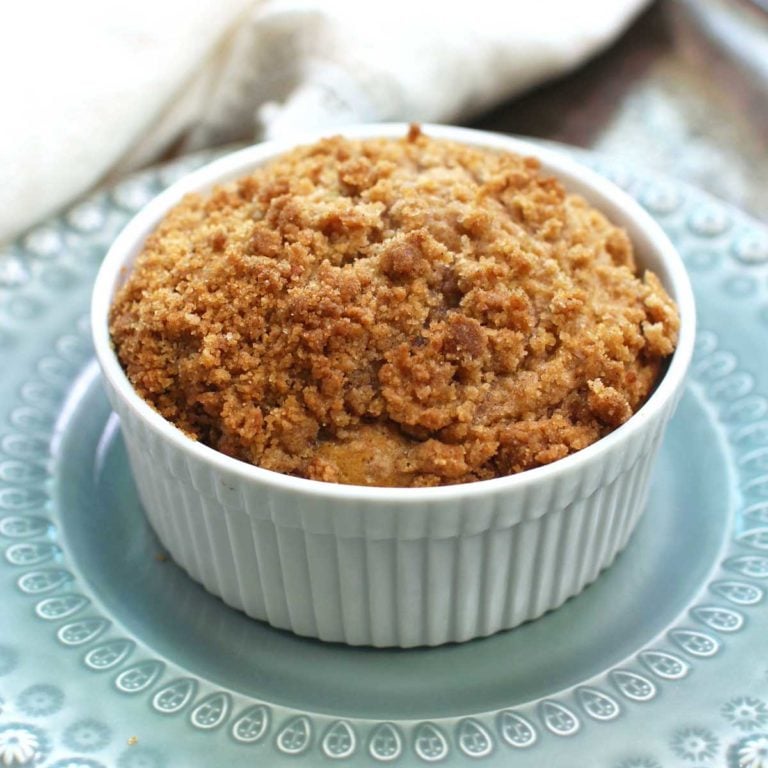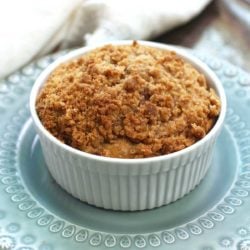 No bake creamy pumpkin cheesecake is made with pumpkin, cream cheese and a few simple ingredients. Perfect single serving dessert.
Check out this recipe
This is a wonderful small batch pumpkin bars recipe. Tender pumpkin cake topped with a creamy cream cheese frosting and sliced into squares. No need to make a big batch, this small batch pumpkin bar recipe gives you the perfect amount to satisfy a sweet craving.
Check out this recipe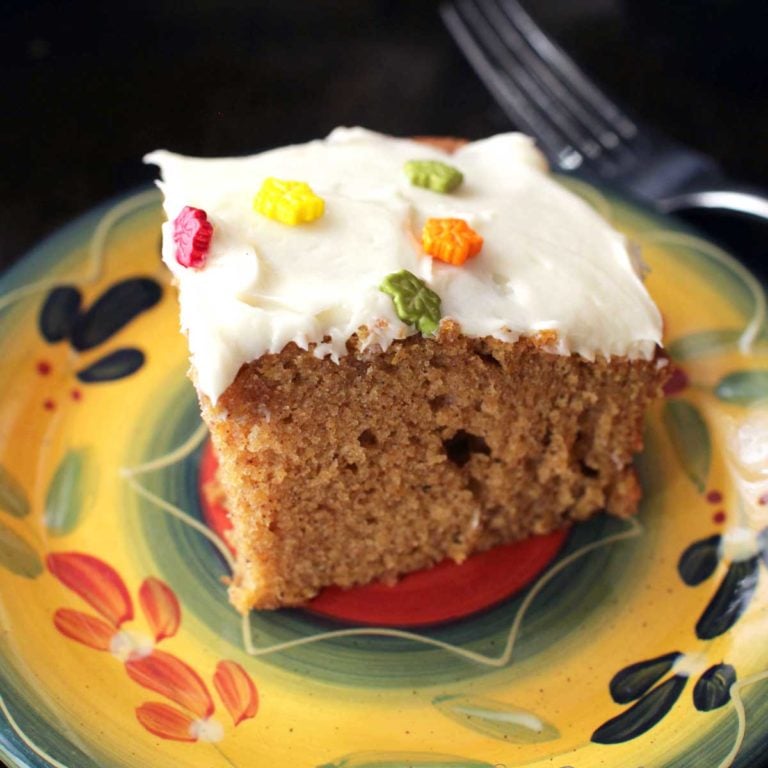 Pumpkin Cookies Recipe - these soft sugar cookies look just like mini pumpkin pies! A fun recipe for the holidays. Easy to make sugar cookies topped with an sweet, egg free pumpkin topping. An absolutely delicious small batch cookie recipe.
Check out this recipe
RELATED: 20 Single Serving Breakfast Recipes Worth Waking Up To
What To Do With Leftover Pumpkin Puree?
With each of these pumpkin recipes, you won't use an entire can of pumpkin puree. No worries though, you can easily store the leftovers.
Pumpkin puree keeps well in the refrigerator for up to about a week. Transfer the remaining pumpkin puree to a jar or container, cover, and store in the fridge.
Pumpkin puree can be stored in the freezer too. Freeze in an air-tight container and it will keep for up to 3 months.
Personally, I store the remaining pumpkin puree in plastic ice cube trays. When I need to use puree for a recipe, I pop one or two out. Defrost the pumpkin puree in the refrigerator overnight.
As for the leftover evaporated milk from the pumpkin pie recipe above, use it in any recipe where you would ordinarily use milk or cream.
Evaporated milk is even nice in coffee or tea. Of course you could always make a few more pumpkin pies, if you'd like.
The sizes of the baking trays and dishes used in the pumpkin recipes are noted in each of the recipe articles. For best results, use dishes of similar size.
For information on the cooking and baking dishes I use in our "recipes for one", please visit our FAQ page.
Examples of the dishes used at One Dish Kitchen can be found at our Store page.
We now have a COOKING FOR ONE Facebook group. We're new and we're growing. Join us to share your favorite single serving recipes and find new ones too. We'd love to see you there!