Answer the question of what to make for dinner with these quick and easy dinner ideas for one. These single serving dinner recipes are simple, satisfying, and perfect for anyone cooking for one.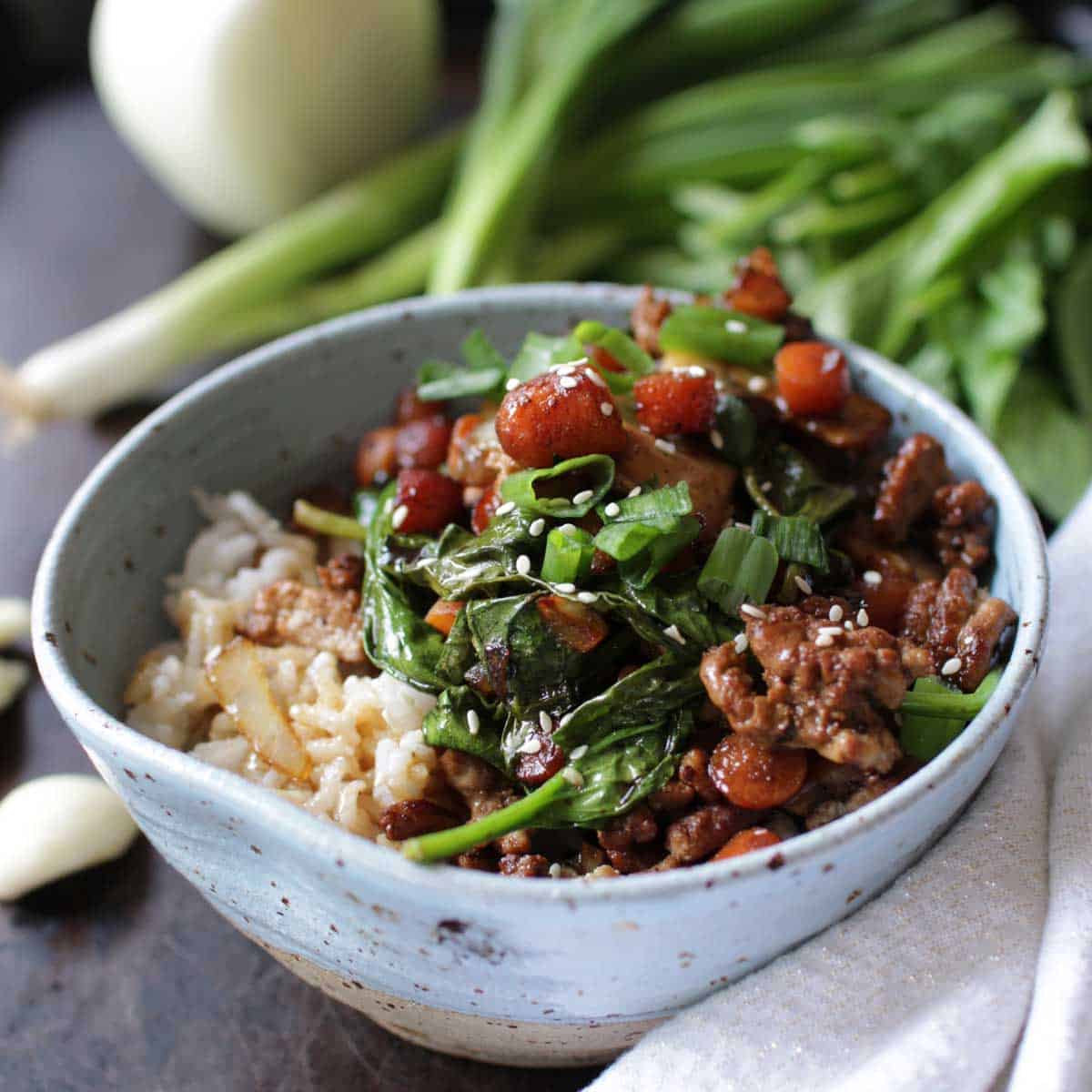 What to make for dinner? Coming up with dinner ideas to answer this question every day is a challenge. Especially when you are cooking for one.
It's often hard to find the time to cook, especially if you're cooking for yourself. It can sometimes be easier to cook from a box or to order from a local restaurant. But the simple act of preparing a meal for ourselves is one of the most nurturing, loving things we can do. It's a real form of self-care and when you have the ingredients and a desire to cook, you can create and enjoy a fabulous meal for one in no time.
More and more of us have been turning toward healthy eating and taking control by preparing our own meals. There has been more interest in learning how to cook, being exposed to new dishes at restaurants as well as from foodie shows. We want to make those dishes at home as well as have some fun experimenting with different ingredients or spices to make something that we enjoy. That is where the fun begins.
To create single serving meals that you'll want to make and enjoy, we would like to offer some easy and quick dinner ideas that are the perfect place to start.
Easy Dinner Ideas For One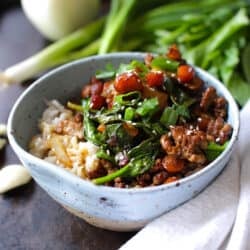 Pork Stir Fry For One
A pork stir fry recipe that's easy to make and filled with flavor. Ground pork seasoned perfectly and cooked with vegetables served with a terrific sauce over rice. Ready in under 30 minutes!
View Recipe
Single Serving Side Dish Options
Whether you're preparing a weeknight dinner or something special for the weekend, many cooks struggle with not only dinner ideas for one but also what to serve along with the main dish. A side salad or steamed vegetables seems like the easiest way to go – and it's a perfectly fine one too.
We've also got several side dish recipes that are not only easy to make but incredibly delicious. These quick recipes will go well with almost any meal.
I sometimes find myself making a side dish or fresh salads as a standalone snack or small meal if I am not too hungry.
Here are a few of our most popular single serving and small batch side dish recipes:
Don't Forget Dessert!
Treating yourself to a great dessert is an indulgence that you deserve. Whether you're looking for a great way to finish a meal or you're satisfying a craving for something sweet, a dessert is a pleasure that you should happily give to yourself.
Be sure to browse through our dessert recipes, you're sure to find many to try.
Here are a few favorites:
Ways To Use Leftover Ingredients
In every one of our recipes, we list ways to use any leftover ingredients from our single serving and small batch recipes. To find this information, click on the recipe title, then scroll down in the post. The information can be found just before the recipe box at the bottom of the page.
Please be sure to check out these other helpful articles:
Breakfast Recipes Worth Waking Up To
Single Serving Comfort Food Recipes
If you would like additional information on the cooking and baking dishes I use in our "recipes for one", please visit our FAQ page.
To see examples of the dishes used at One Dish Kitchen, please visit our Store page.
If you've tried any of our single serving One Dish Kitchen recipes please let me know how you liked them by rating the recipe and telling me about it in the comment section below.
Also, if you take a picture please tag us on Instagram (@onedishkitchen) we'd love to see it!