The Best Apple Recipes For One! One or two apples are all you need to make any of these delightful apple recipes. From savory to sweet, you're sure to find a few new apple recipes to love. Easy single serving and small batch apple recipes!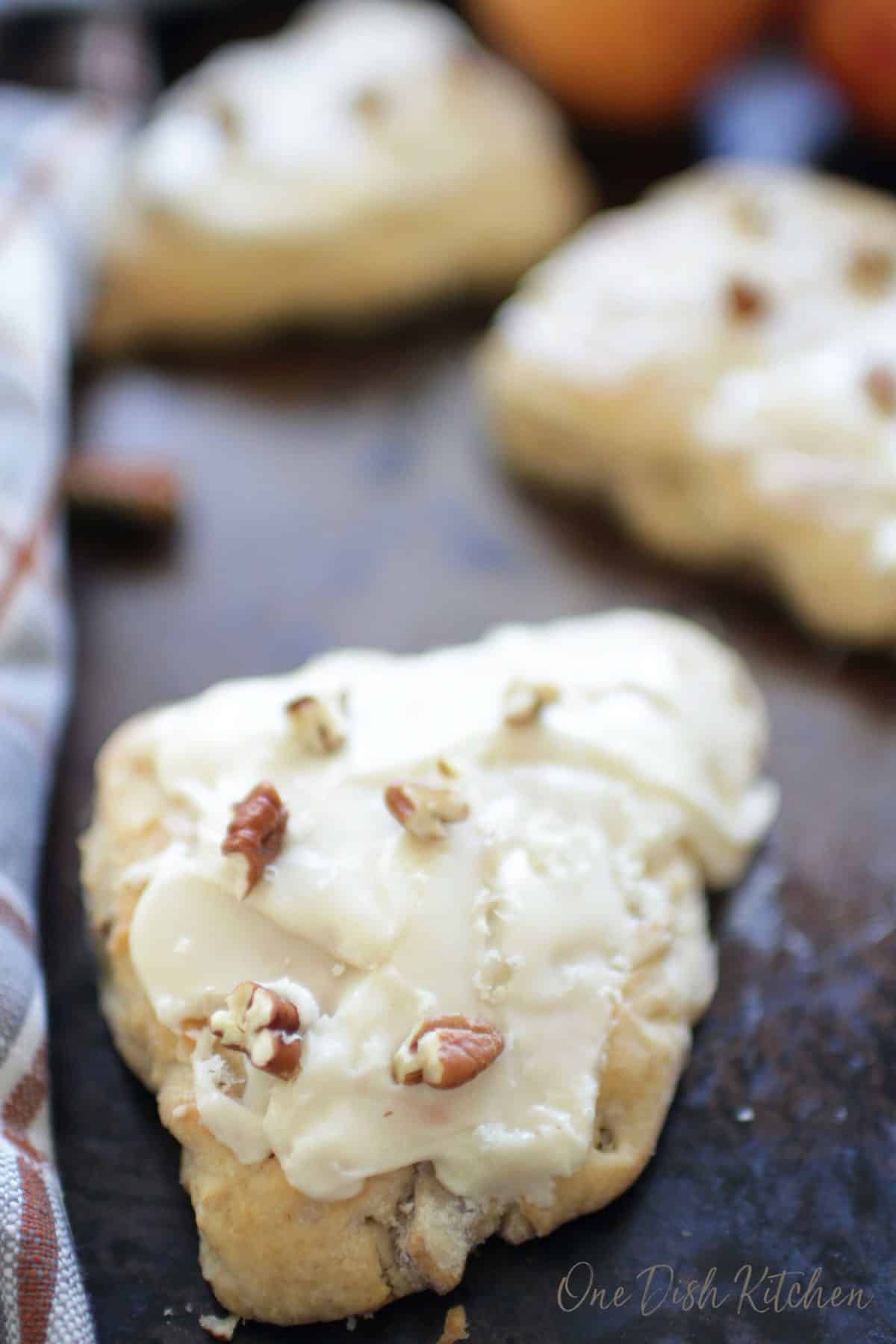 It's officially apple season! As much as we love biting into a sweet juicy apple, cooking and baking with apples is a whole lot more fun. Apples are such a versatile fruit, which means there are so many ways to cook and bake with them. There are endless possibilities for fall's favorite fruit and here we've gathered a few of our most popular apple recipes.
Why We Love These Recipes
These single serving and small batch apple recipes are tried, tested, and reader approved!
Each of these apple recipes are easy to make.
These sweet treats are perfect if you want a small serving without the commitment of leftovers.
If you've ever wondered what to do with one apple, we've got your answer. All of these apple recipes are made with either one or two apples. They will easily serve one or two people.
RELATED: 4 Single Serving Pumpkin Recipes
The Best Apple Recipes
Easy apple crisp recipe! One apple baked in a touch of sugar, cinnamon, and vanilla underneath a crisp, buttery topping. A wonderful single serving dessert that can be ready in minutes! |
Check out this recipe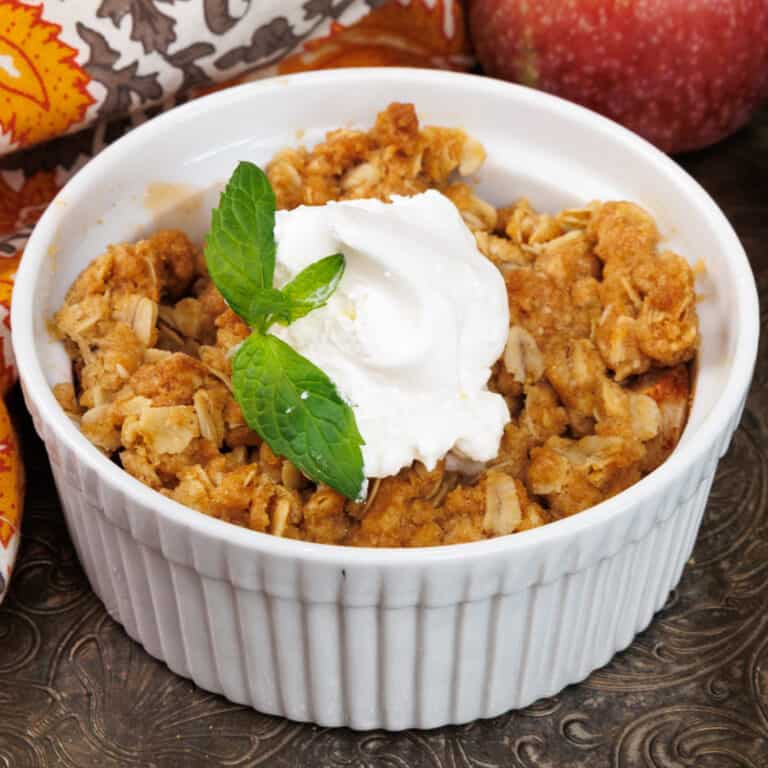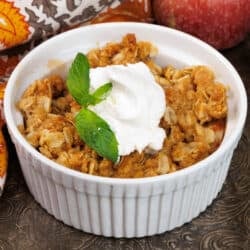 Crispy on the outside and soft with sweet bits of apples and crunchy pecans on the insides, these Apple Fritters are a delight. Lightly dusted with powdered sugar, this small batch recipe will yield about four fritters, depending on how large you make them.
Check out this recipe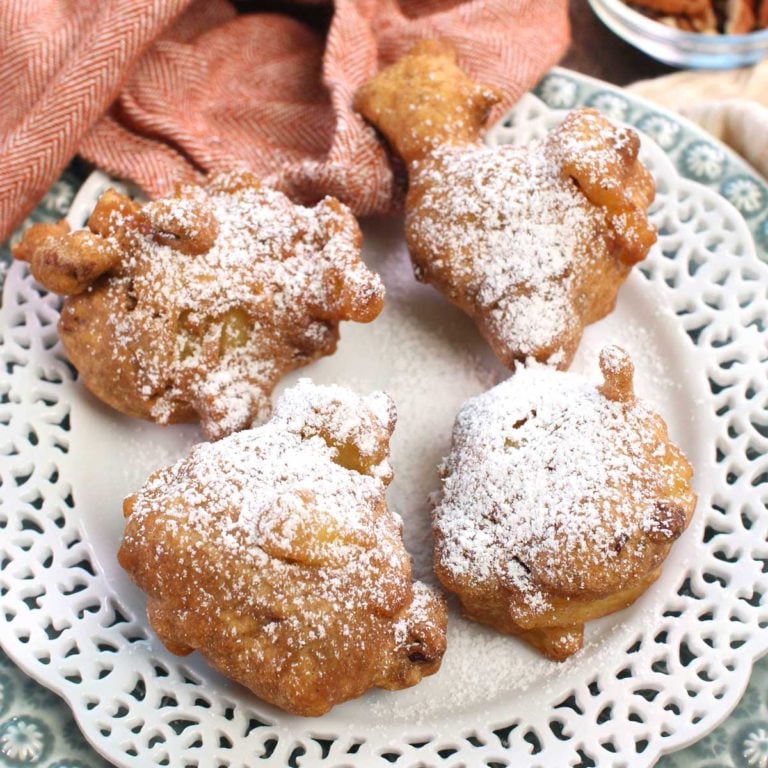 This incredible french toast casserole is made with bits of sweet apples and pecans. Perfect for breakfast or dessert and can be ready in minutes! This bread pudding recipe can serve one or two people.
Check out this recipe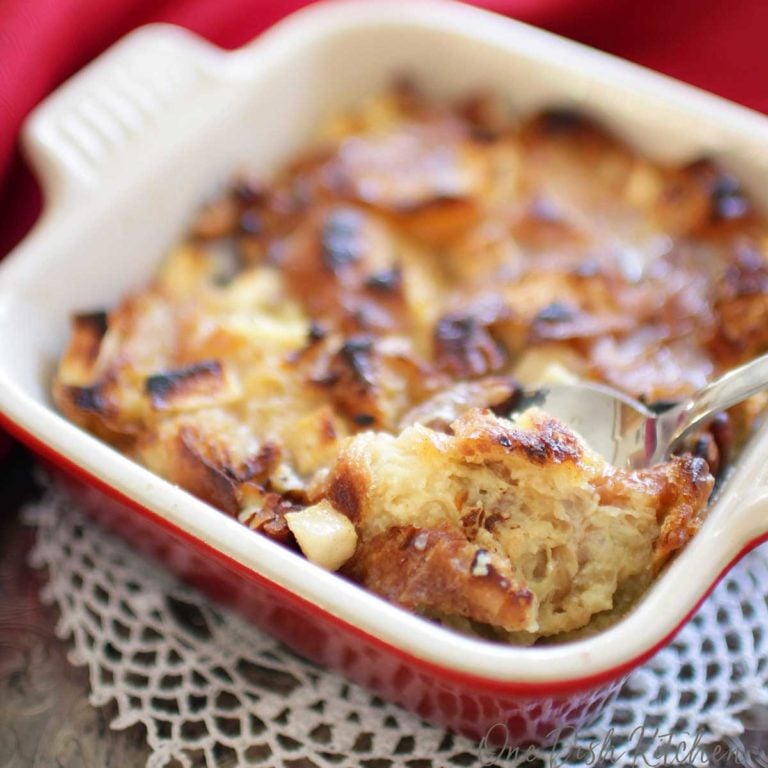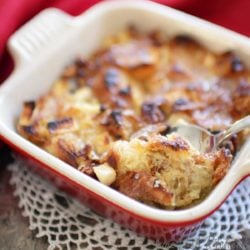 Fresh apple granola made with one apple! Perfectly spiced with touches of cinnamon, nutmeg, and cloves. Tastes just like apple pie!
Check out this recipe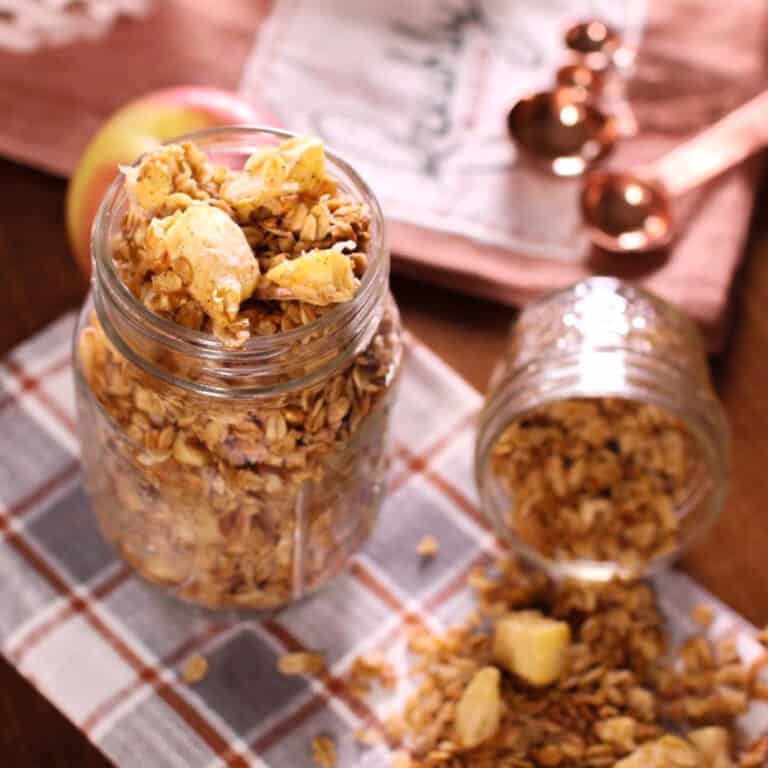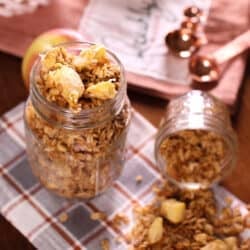 RELATED: Dessert Recipes For One
Baked Apples Recipe - two apples filled with brown sugar, oats, cinnamon, and nutmeg. Easy to make and perfect for breakfast, dessert, or a snack. An easy apple recipe that's perfect when cooking for one or two people.
Check out this recipe
A classic recipe for Homemade Apple Pie made with a flaky crust and one sweet juicy apple. This single serving apple pie recipe provides you with a scrumptious dessert without leftovers!
Check out this recipe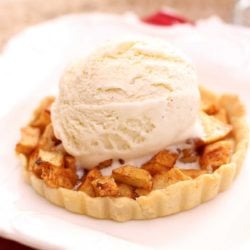 RELATED: The Best Cookie Recipes For One
Buttery Apple Cinnamon Scones filled with bits of sweet apples and toasted pecans and topped with a delightful maple glaze. This wonderful small batch recipe will yield 4 tender scones.
Check out this recipe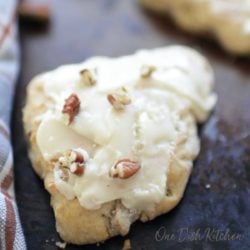 Apple Cinnamon Overnight Oats Recipe - perfectly spiced and filled with fresh apples. Plus, a great list of other overnight oats recipes. See how easy it is to make a hearty, healthy and delicious bowl or jar of overnight oats with your favorite ingredients.
Check out this recipe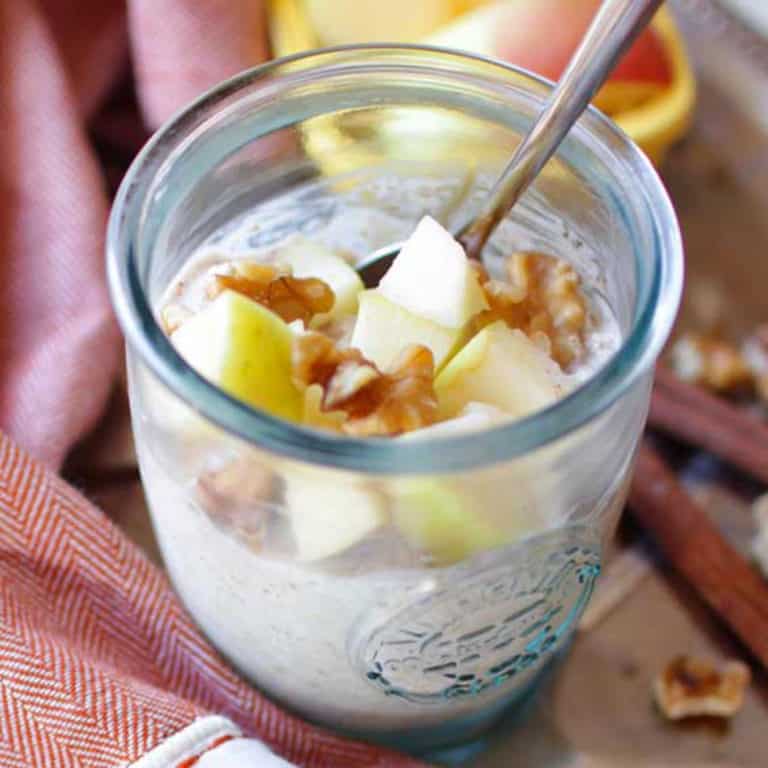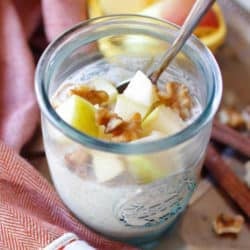 A giant apple muffin filled with sweet apples and crunchy pecans then topped with a cinnamon streusel topping. It's a single serving version of my family's favorite apple muffins. Baked in a ramekin, this apple muffin is perfect for breakfast or a snack.
Check out this recipe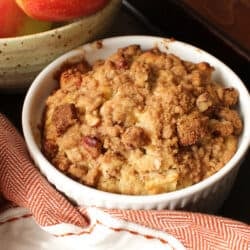 This is the easiest Apple Galette recipe! This single serving dessert features chopped apples spooned into the center of an easy to make flour crust then topped with a mix of sugar, cinnamon, and nutmeg. There's no need for any special dish. A galette is rustic, simple, and incredibly delicious!
Check out this recipe
This homemade apple butter is made in a slow cooker. It's perfectly spiced and so easy to make. This small batch apple butter recipe comes with step-by-step instructions. It's wonderful to spread on toast, to use in a recipe, or to give a jar as a gift.
Check out this recipe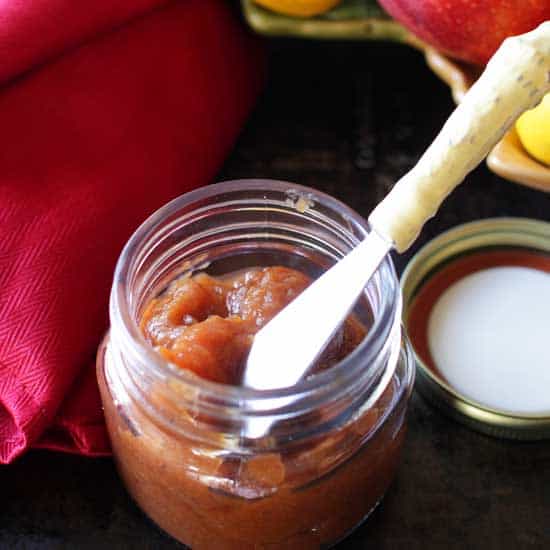 Expert Tips
Some types of apples are available year round and some are only available at specific times of the year. The peak season for apples will vary based on where the apples are harvested and the variety of apple.
Use your taste buds to determine which apples you like using. If you prefer tangy apples, you might like to use Granny Smith apples. If you like a sweeter apple, try Honeycrisp. Also feel free to mix up varieties in your recipes.
Frequently Asked Questions
What Should I Look For When Buying Apples?
Buy apples that are brightly colored, free of bruises or damaged skin, and firm. When you gently press on an apple, make sure the skin isn't too soft. The skin should show no signs of shriveling.
How Should Apples Be Stored?
Apples are a hardy fruit and can be kept for months if stored properly. Apples do well in cold temperatures. If you store apples in the crisper section of your refrigerator, place a wet sponge or wet paper towel in the crisper to provide a little moisture. Since apples emit ethylene gas, keep them away from other fruits and vegetables and immediately remove apples that are starting to go bad.
RELATED: Empty Nest Recipe Ideas – The Joy Of Cooking For Two
We now have a COOKING FOR ONE Facebook group. Join us to share your favorite single serving recipes and find new ones too. We'd love to see you there!
Click HERE to join the community!
If you've tried these apple recipes or any recipe on One Dish Kitchen please let me know how you liked it by rating the recipe and telling me about it in the comment section below.
Also, if you take a picture please tag us on Instagram (@onedishkitchen) we'd love to see!