This is the best Coconut Macaroons recipe! These coconut filled cookies are soft and chewy in the center and perfectly crispy around the edges. This small batch cookie recipe makes the perfect amount for one or two people.
Coconut Macaroons have always been a favorite cookie of mine. As a coconut lover, I find these sweet treats heavenly.
One bite through the slightly crisp shell only to discover a soft, gooey, sweet, coconut-filled center makes me thankful this easy recipe makes just a small batch. If it didn't, I'd be in trouble because it would be way too easy for me to devour the entire big batch.
RELATED: 15 Easy Dessert Recipes For One
Small batch means 6 cookies – the perfect amount if you're cooking for only yourself.
This coconut macaroons recipe is so easy too. One egg white and a handful of ingredients are all that you need to make them.
RELATED: The Best Cookie Recipes For One
Macaroons
When I'm "cooking for one", I often only use an egg yolk in the recipes. Since wasting food is not something I ever want to do, I'm always happy to find ways to use up the leftover egg whites.
These coconut macaroons are perfect. Chewy centers with slightly crispy exterior, they're absolutely irresistible!
If you've got some shredded coconut stashed away, along with sugar, vanilla, salt and yes, an egg white – you have everything you need to make these delicious cookies.
RELATED: Single Serving Comfort Food Recipes
How To Make Coconut Macaroons
For this coconut macaroon recipe, I use only three-quarters of a cup of shredded coconut.
I like to toast the coconut first only because I love extra-crispy macaroons and toasting the coconut enhances the flavor. I also like the look of a browned cookie. You don't have to do this if you don't want to. The coconut toasts in about 5 minutes so if you can spare the time, I'd encourage you to toast the coconut.
If you're a fan of coconut, you will love these coconut macaroons.
Hands down, it's the easiest cookie recipe ever. That might be a slight exaggeration, but they're super easy nonetheless.
Coconut macaroons are gluten-free and perfect for those avoiding wheat.
Tips For Making Coconut Macaroons
Make sure there is no egg yolk remaining in the egg white.
For more meringue-like macaroons, whisk the egg white until soft peaks form, then gradually add in the sugar and whisk until it holds stiff peaks. Whisk in the vanilla and salt, then fold in the toasted coconut.
Do not overbake, this will dry out your coconut macaroons.
For a delightful coconut macaroon variation, dip the bottoms of the baked and cooled coconut macaroons in melted chocolate.
SUBSCRIBE NOW!

Sign up and receive the latest

Recipes for One

and other bonus content.

You might want to consider using an egg yolk in any of these recipes:
Enjoy!
For more information on the cooking and baking dishes I use in our "recipes for one", please visit our FAQ page.
Examples of the dishes used at One Dish Kitchen can be found at our Store page.
Coconut Macaroons Recipe

Ingredients

3/4

cup

sweetened shredded coconut

1

large

egg white

2

tablespoons

sugar

1/4

teaspoon

vanilla extract

pinch

salt

1/2

cup

chocolate chips

, melted (optional)

Instructions

Heat oven to 350 degrees F (177 degrees C).

Spread the coconut on a parchment or silpat lined baking sheet and toast for about 5 minutes or until slightly golden. Remove pan from the oven and set aside.

Whisk the egg white, sugar, vanilla, and salt in a mixing bowl. Mix until the egg white and the sugar is completely combined.

Gently stir in the toasted coconut and mix until coconut is evenly moistened.

Using wet hands, a small ice cream scoop, or two tablespoons, shape, scoop or spoon the coconut mixture into small balls and place on baking sheet spaced about an inch or so apart.

Bake the macaroons for 15-20 minutes until golden.

Let the macaroons cool on the baking sheet for 5 minutes, then transfer to a wire rack to cool completely.

Optional: Dip bottoms of macaroons into melted chocolate.

Nutrition

Serving:

2

cookies

|

Calories:

170

kcal

|

Carbohydrates:

17

g

|

Protein:

2

g

|

Fat:

11

g

|

Saturated Fat:

8

g

|

Cholesterol:

2

mg

|

Sodium:

23

mg

|

Potassium:

72

mg

|

Fiber:

2

g

|

Sugar:

14

g

|

Vitamin A:

35

IU

|

Vitamin C:

0.2

mg

|

Calcium:

20

mg

|

Iron:

0.6

mg
The information shown is an estimate provided by an online nutrition calculator. It should not be considered a substitute for a professional nutritionists' advice.
Connecting with One Dish Kitchen
We now have a COOKING FOR ONE Facebook group.
Join us to share your favorite single serving recipes and find new ones too. We'd love to see you there!
Click HERE to join the community!
Be sure to follow us on social media so you never miss a post!
Facebook | Twitter | Pinterest | Instagram
This post contains affiliate links. If I like a product and that product has an affiliate program, then I will link to that product using an affiliate link. Using this link means that, at zero cost to you, I might earn a commission on a product if you buy something through my link. Click here to read my full disclosure policy.
We are a participant in the Amazon Services LLC Associates Program, an affiliate advertising program designed to provide a means for us to earn fees by linking to Amazon.com and affiliated sites.
Other recipes you might like…
Small Batch Frosted Sugar Cookie Bars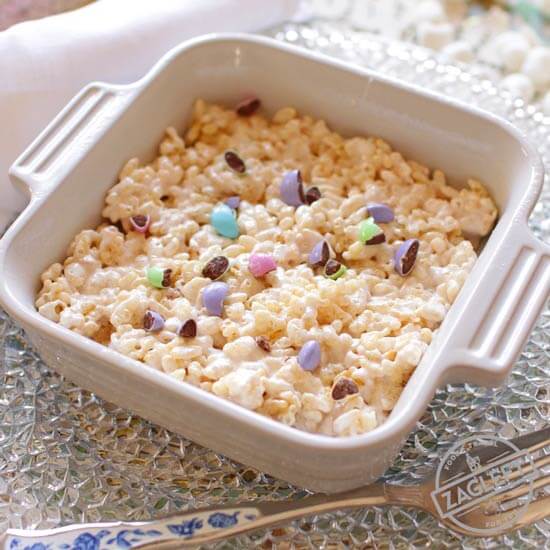 Half Batch Texas Governor's Mansion Cookies