A mini chess pie is ideal for one or two people to enjoy! This Southern dessert is made with a buttery crust and a rich, custard filling. Made with simple ingredients, we'll guide you through the steps to make this classic pie from scratch.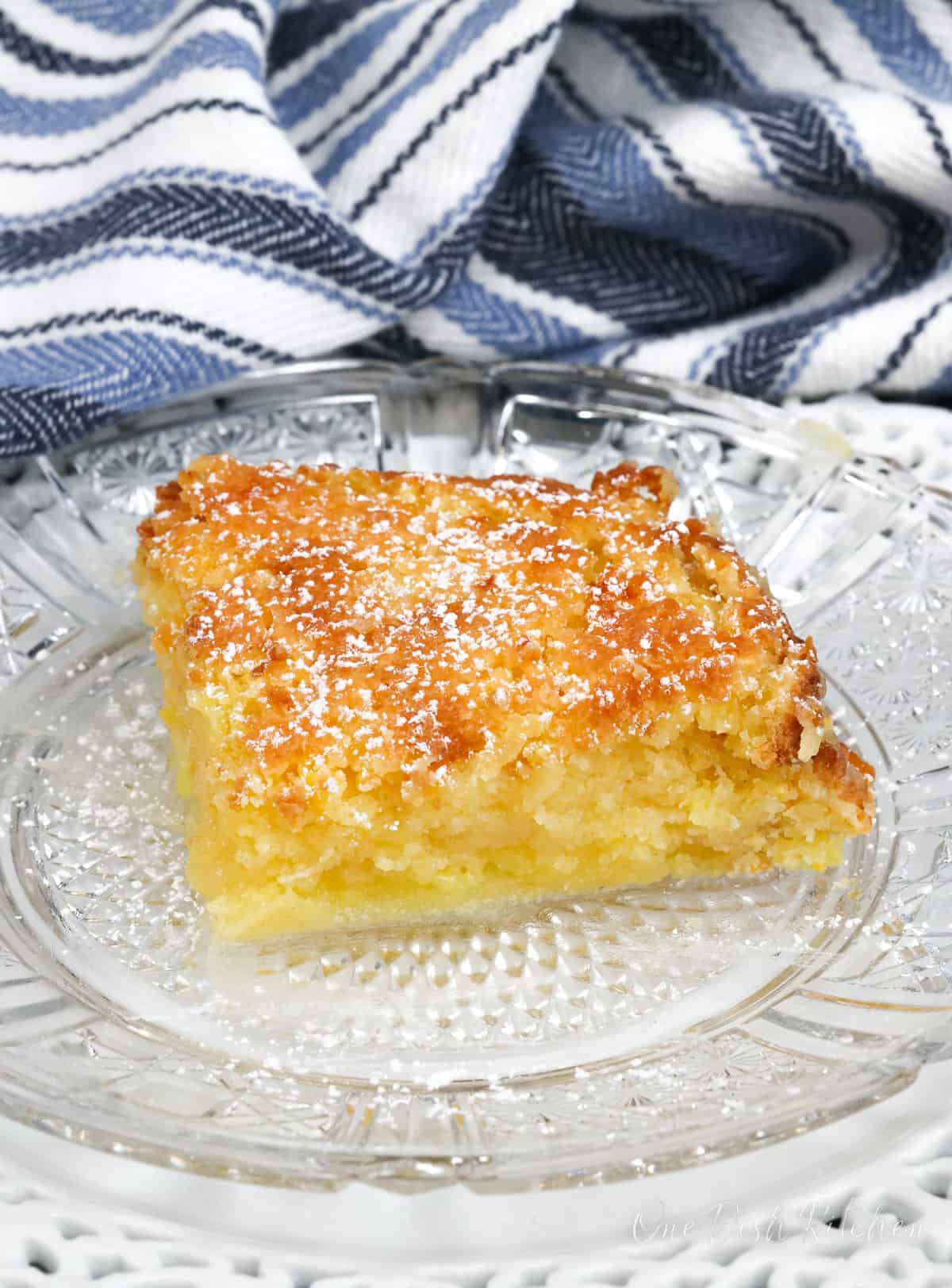 A mini chess pie is a delicious and easy-to-make dessert that's perfect for any occasion. This small treat is made with the same buttery shortbread crust that we use in many of our pie recipes and a sweet filling made with simple ingredients like eggs, butter, sugar, cornmeal, and vanilla.
Jump to:
What Is Chess Pie?
Buttery, gooey, and gloriously sweet, chess pie is a classic Southern dessert that has been around for hundreds of years.
Why is it called chess pie? There are various theories surrounding the origins of the name "Chess pie," but none of them are certain. One of my favorite explanations suggests that in the past, when a lady of the household was asked by her family members or husband about the kind of pie she had made, she would often reply with a Southern accent, saying "it's just pie." However, this sounded like "jess pie," and eventually became known as "chess pie." Despite the uncertainty about its origin, chess pie is a popular dessert enjoyed throughout the United States.
Why This Recipe Works
Made with simple ingredients: The ingredients in chess pie are basic and come together beautifully to create a sweet and satisfying pie with a custard-like filling that is incredibly delicious. The combination of ingredients gives the pie a rich, buttery flavor that's hard to resist.
Easy to make: This mini chess pie is easy to make. The filling comes together quickly in a bowl, and the soft, cookie-like pie crust is a breeze to mix together. The baking process is straightforward and there's no need for any special equipment.
A versatile recipe: While I love chess pie just as it is, the pie can be customized to suit different tastes. Some people like to add a splash of bourbon or a dash of nutmeg for extra flavor. It's a delightful pie that can be enjoyed with a dollop of whipped cream or fresh fruit for a beautiful presentation.
Ingredients
What Is The Best Cornmeal For Chess Pie
We recommend using 1 ½ teaspoons of cornmeal in our mini chess pie recipe as it is the perfect amount to create texture, help with the thickening of the pie, and give a subtle sweet corn flavor. We have listed below other single serving and small batch recipes that also call for using cornmeal.
Although stoneground yellow cornmeal is traditionally used in chess pie recipes and is the type I use, white cornmeal is also fine to use.
Expert Tips
Read through the entire recipe and the Ingredient Notes section before beginning. Next, gather your ingredients so everything is close at hand.
Use the right size baking dish. We mention it again because it is so important. The success of this recipe depends on using the right size baking dish. We recommend using a 5x5-inch baking dish that has a base area of 25 square inches and holds 22 ounces. The dish we use and love can be found on our store page. You can also use a 4x6-inch baking dish for this mini chess pie recipe.
Let the pie cool before slicing. After baking, allow the pie to cool completely before slicing to ensure that the filling sets properly.
Don't overmix the filling. When making the filling for your chess pie, make sure not to overmix it as this can cause the pie to crack or become too dense.
Frequently Asked Questions
How To Store Chess Pie
Store this old-fashioned chess pie covered or in an airtight container in the refrigerator for up to three days. Bring the pie to room temperature by placing it on the counter for an hour or two before eating.
Chess Pie Variations
A chess pie's basic custard filling is the perfect canvas for filling additions and although I love this mini chess pie just as it is, you might like to try these chess pie variations:
Lemon chess pie: Use lemon juice instead of vinegar and add 1 teaspoon of lemon zest to the batter.
Coconut chess pie: Add 2 tablespoons of shredded coconut to the chess pie filling for a tropical flavor.
Orange chess pie: Use orange juice instead of vinegar and add 1 teaspoon of orange zest to the batter.
Optional garnishes: Top with a dusting of powdered sugar or with a mixture of ground cinnamon and powdered sugar, homemade whipped cream, or fresh fruit.
Ways To Use Leftover Ingredients
If you have any ingredients leftover from this recipe for chess pie, you might like to consider using them in any of these single serving and small batch recipes:
For more information on the cooking and baking dishes I use in our "recipes for one", please visit our FAQ page.
For examples of the dishes used at One Dish Kitchen, please visit our Store page.
If you've tried this mini chess pie recipe or any recipe on One Dish Kitchen please let me know how you liked it by rating the recipe and telling me about it in the comment section below.
Also, if you take a picture please tag us on Instagram (@onedishkitchen) we'd love to see it!
Recipe