Simple personal pizza dough recipe that's perfect for making one small pizza with a soft homemade pizza crust. Makes a perfect pizza for one or two people to enjoy!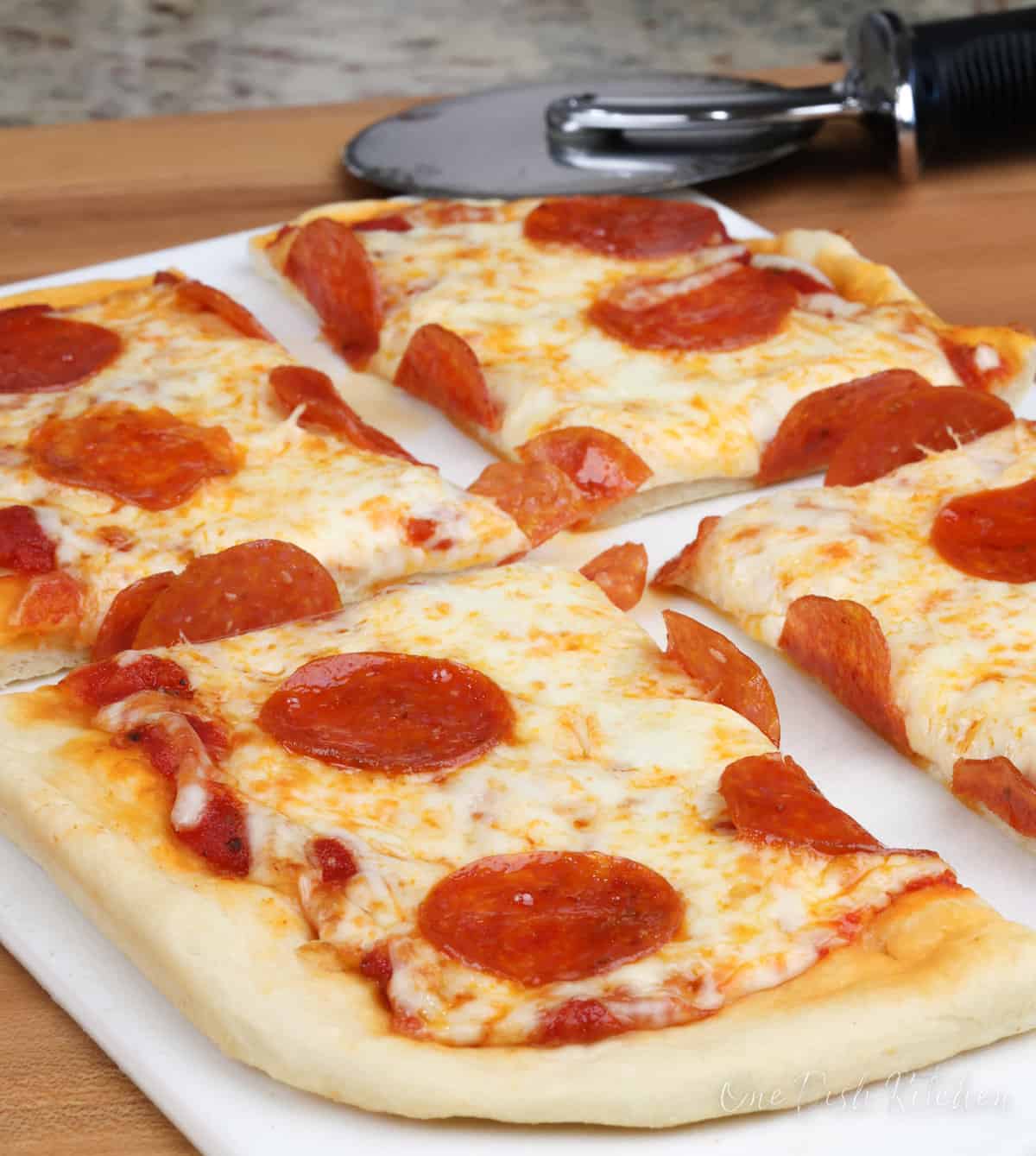 If you've got a craving for pizza, skip the delivery and make your own. Every great pizza begins with a truly wonderful pizza crust and our single serving pizza dough recipe does not disappoint. It's my go-to pizza crust recipe and I think you'll love it too!
Jump to:
Why This Recipe Works
Quick and easy: This is an easy dough recipe that anyone can make. It's made with simple ingredients and the dough comes together quickly.
Wonderful flavor and texture: Don't waste money on frozen pizza crust, sure it's a convenient way to make a pizza but you can't beat the flavor and texture that only comes from fresh pizza dough.
Use the dough to make a thin and crispy pizza crust or a thick pizza crust: The dough can be stretched to your desired thickness.
Recipe doubles well: If you'd like to make a large pizza, just double the ingredient amounts.
Basic Pizza Dough Ingredients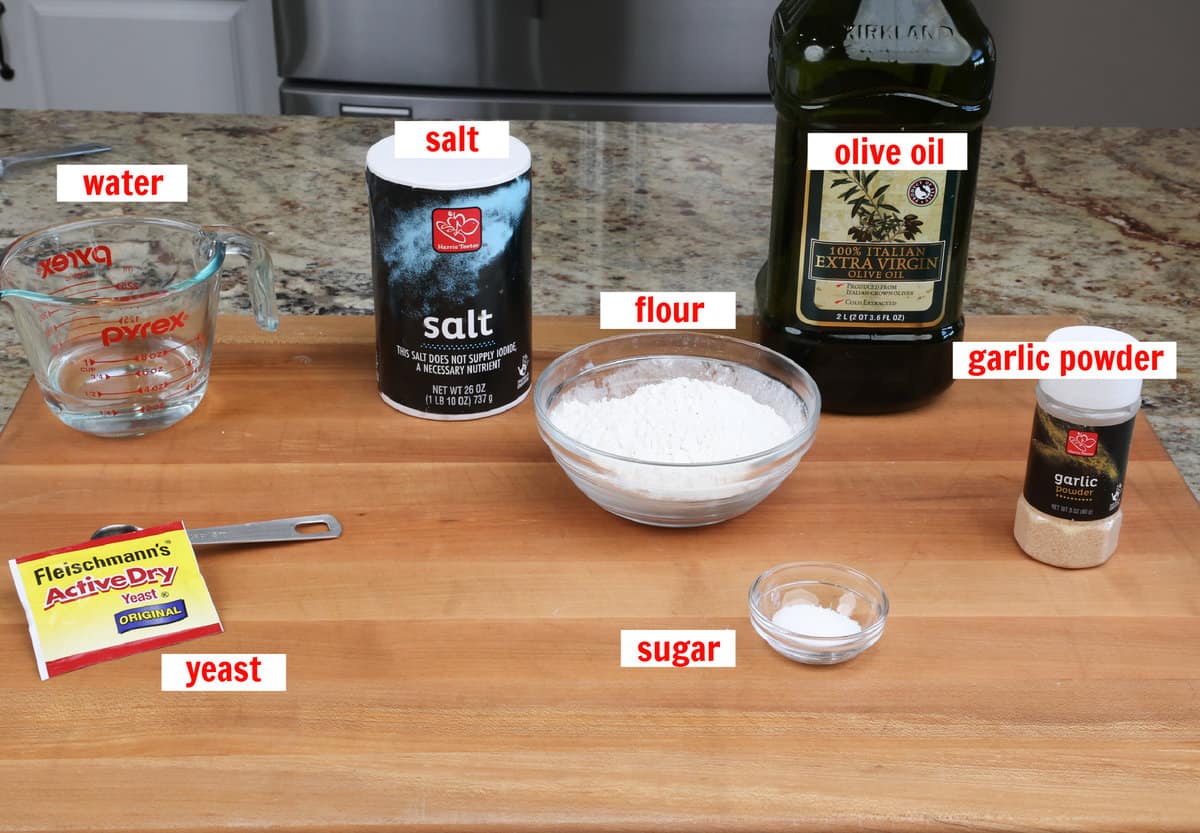 Ingredient Notes
See below for ways to use leftover ingredients.
Yeast: Yeast is a critical component in basic pizza dough. Use either active dry yeast or instant yeast (see the section above). For convenience, I love using Platinum Yeast from Red Star (instant yeast). If using active dry yeast, I like using Fleischmann's Active Dry Yeast. For best results, use the yeast prior to the best if used by date stamped on the package.
Water: We use ⅓ cup of warm water which seems to be the perfect amount. Use warm water, about 100-110°F. Water over 130°F will kill the yeast.
Flour: I use all-purpose flour in this recipe. You can substitute bread flour which will yield a chewier pizza crust.
Sugar: Sugar increases the yeast's activity and helps to tenderize the dough.
Salt and garlic powder: These ingredients add flavor.
Olive oil: One tablespoon of extra virgin olive oil adds wonderful flavor to the dough. Extra virgin olive oil is the least processed form of olive oil. It is an unrefined oil and the highest-quality olive oil you can buy. Because of the way extra virgin olive oil is made, it retains a more true olive taste. It also contains more of the vitamins and minerals found in olives.
How To Accurately Measure Flour
In order for this small batch pizza crust recipe to turn out correctly, it's important that the flour is measured accurately. In fact, this is important for all baked goods. Whenever a reader asks me why something doesn't turn out right, whether it's my mini pound cake recipe or my oatmeal cookies recipe, the first question I ask is, "How did you measure the flour?"
Weighing ingredients is by far the most accurate way to measure flour, but it isn't a common practice here in the U.S.
A digital scale is useful for measuring and weighing flour. If you don't have a scale, you can still measure flour accurately. Here's what you do:
Use a spoon to stir the flour inside the container. You want to loosen it up in case it's packed tightly inside.
Use a spoon to scoop the flour into a dry measuring cup.
Use the flat end of a knife to level the flour across the measuring cup
And that's it! For this small pizza dough recipe, 1 cup of flour is 138 grams measured the way I described above.
Frequently Asked Questions
Expert Tips
Make sure your yeast is active. You will know if your yeast is good to use if it dissolves in water and the mixture bubbles.
To bake and freeze the crust: Bake and let the crust cool completely. Wrap it in plastic wrap, and freeze. When you're ready to make your pizza, thaw the crust while the oven preheats. Top with sauce and your favorite toppings. Bake for 15 minutes.
Best toppings for pizza: The best pizza toppings are the ingredients you love. When choosing pizza toppings pay close attention to the moisture content of each because you don't want a soggy crust. Too many wet toppings like olives and marinated vegetables can weigh down the pizza and the liquid can seep into the crust. Be careful with using too much sauce which can also create a mushy bottom crust.
Ways To Use Leftover Yeast
If you have any yeast leftover from this homemade small pizza dough recipe, you might like to consider using it in any of these single serving and small batch recipes:
Pizza Recipe Ideas
Pepperoni: Top dough with ½ cup pizza sauce, tomato sauce, or marinara sauce, shredded mozzarella cheese, and pepperoni slices. Bake until the cheese melts.
Classic Margherita: Top dough with sauce, shredded mozzarella cheese, and torn basil. Bake.
Hawaiian: Top dough with sauce, shredded mozzarella, diced pineapple, 1 to 2 ounces of sliced or diced ham, and a pinch of red pepper flakes. Bake until golden.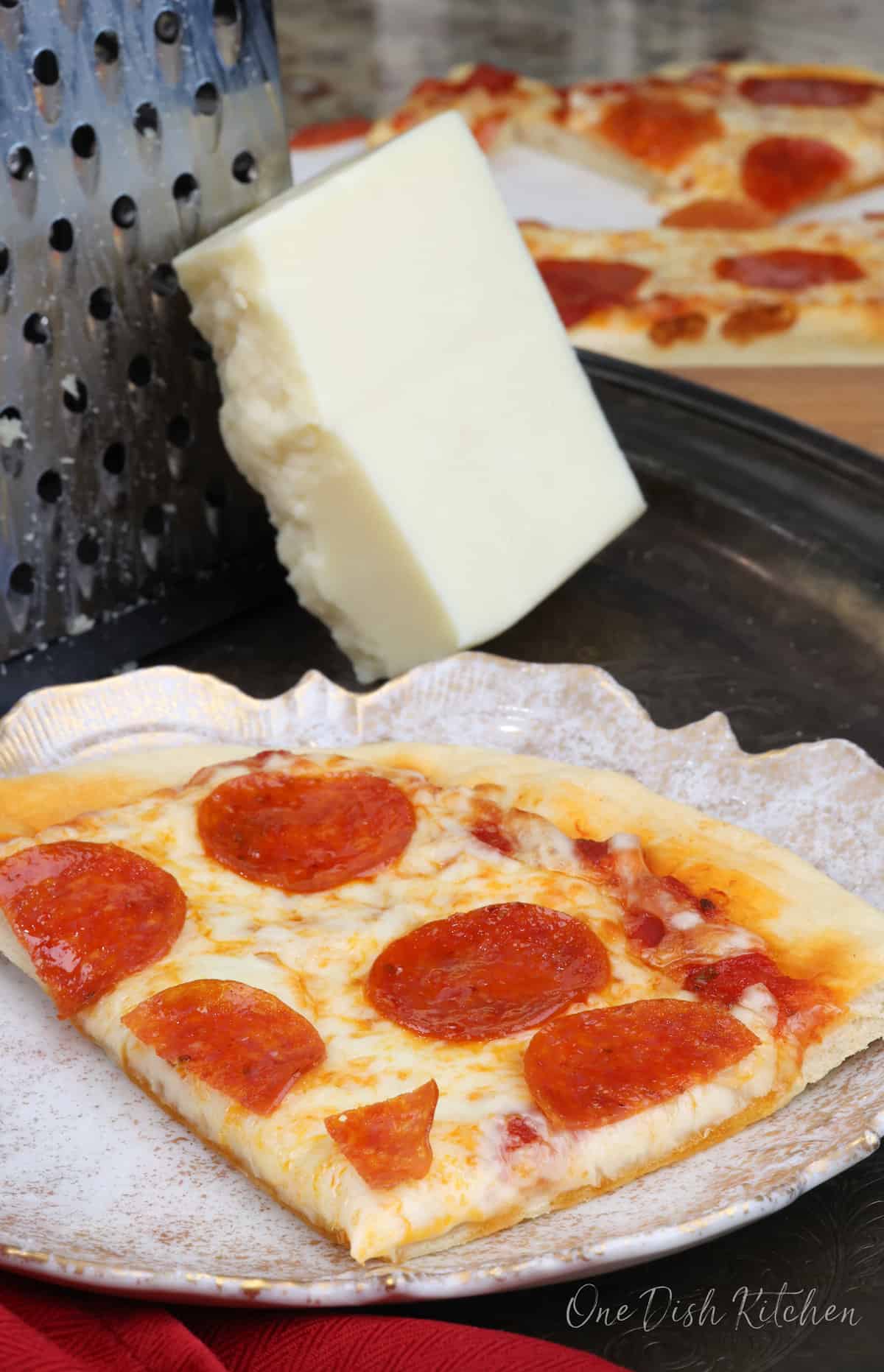 How To Store Leftover Pizza
The best way to store pizza is by wrapping each piece tightly in plastic wrap. It will keep well in the refrigerator for up to 4 days.
If you've tried this personal pizza dough recipe or any recipe on One Dish Kitchen please let me know how you liked it by rating the recipe and telling me about it in the comment section below.
Also, if you take a picture please tag us on Instagram (@onedishkitchen) we'd love to see it!
Recipe