Four quick, easy, and incredibly delicious single serving meals made from 1 pound of ground beef. Perfect for meal planning!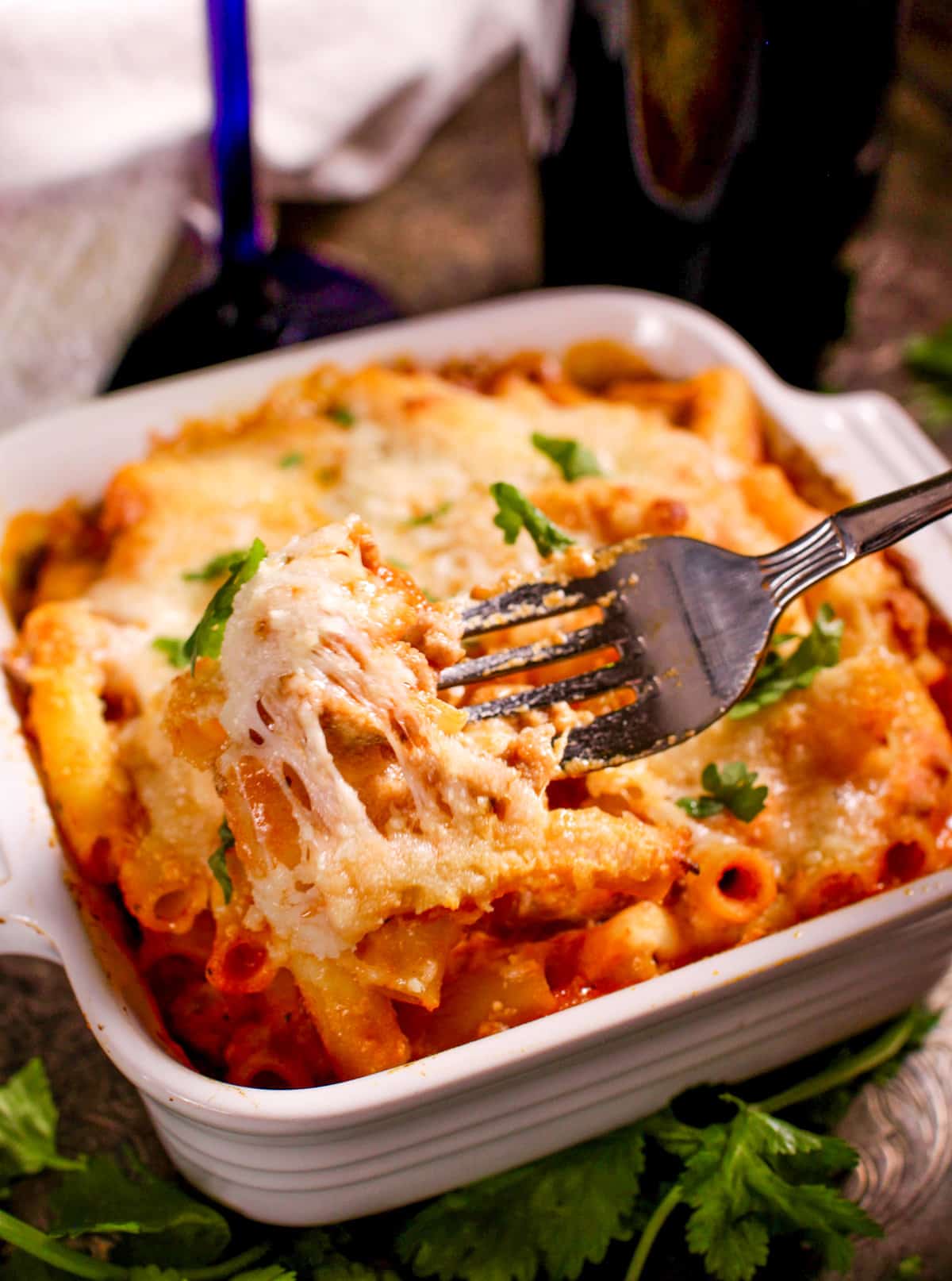 One pound of ground beef can go a long way if you're cooking for one. In fact, we can get at least four single serving meals out of just one pound.
How To Buy Ground Beef
Ground beef is one of the easiest types of beef to identify in the grocery store but when it comes to picking out which type of ground beef to buy, it can get a bit confusing.
Types Of Ground Beef
Ground chuck: Cut from the shoulder, ground chuck ranges from 15 to 20% fat and is a great choice for burgers. This type of meat is more flavorful.
Ground sirloin: Cut from the midsection of the animal, ground sirloin usually ranges in fat content from 7 to 10%. It is great to use when making meatloaf and meat sauce.
Ground round: This is a lean type of meat coming from the rear upper leg and rump of the cow. The fat content ranges from 10 to 20%.
Ground beef: Any cut or combination of cuts can be labeled "ground beef". Ground beef can have as much as 30% fat.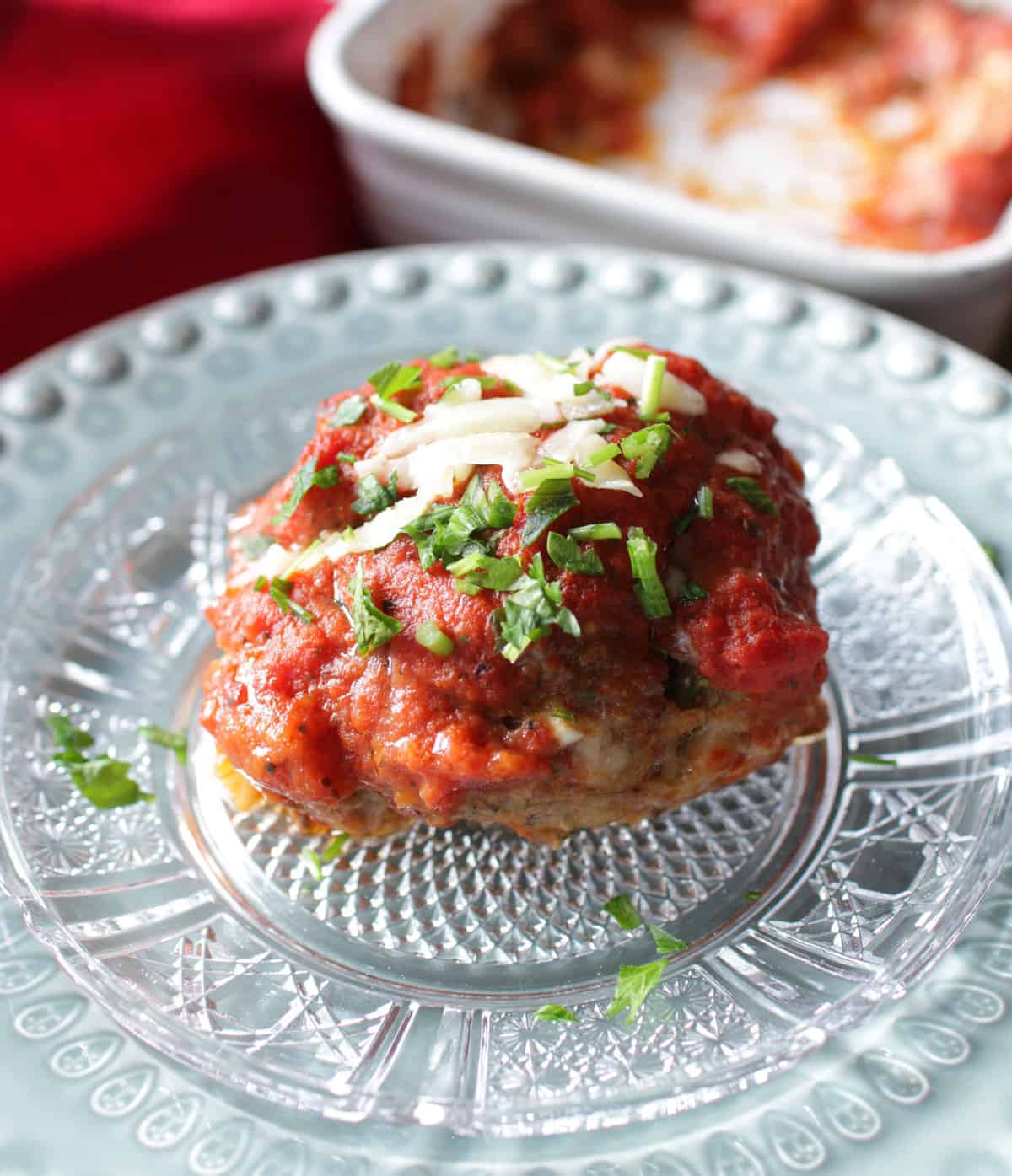 Four Meals From One Pound Of Ground Beef
Below we've gathered four of our most popular single serving ground beef recipes. Each of the recipes uses a quarter pound of ground beef.
I find it helpful to take the pound of ground beef and break it up into four (4-ounce) portions and put them into ziplock bags, or other airtight containers. You can store ground beef in the refrigerator if you are going to use it in two days or ground beef will last up to four months in the freezer.
Since these ground beef recipes are single serving recipes, you might wonder what to do with any leftover ingredients. Well, we actually list other recipes and ways to use up leftover ingredients so there's no waste. You can find that information in each of the recipe links below.
Why These Recipes Work
Easy to make: Each of these meals comes together quickly and is made with ingredients you may likely already have on hand.
No waste: I can easily get 4 single serving meals from 1 pound of ground beef and find this to be an economical way to meal plan.
Delicious meals: Each of these meals are so incredibly delicious. They're each made from scratch and filled with flavor.
Cooking for two? These are all single serving recipes but if you're cooking for two, each of the recipes can be doubled to serve two people. You might even consider adding a side dish to any of the dishes too.
RELATED: Single Serving Side Dish Recipes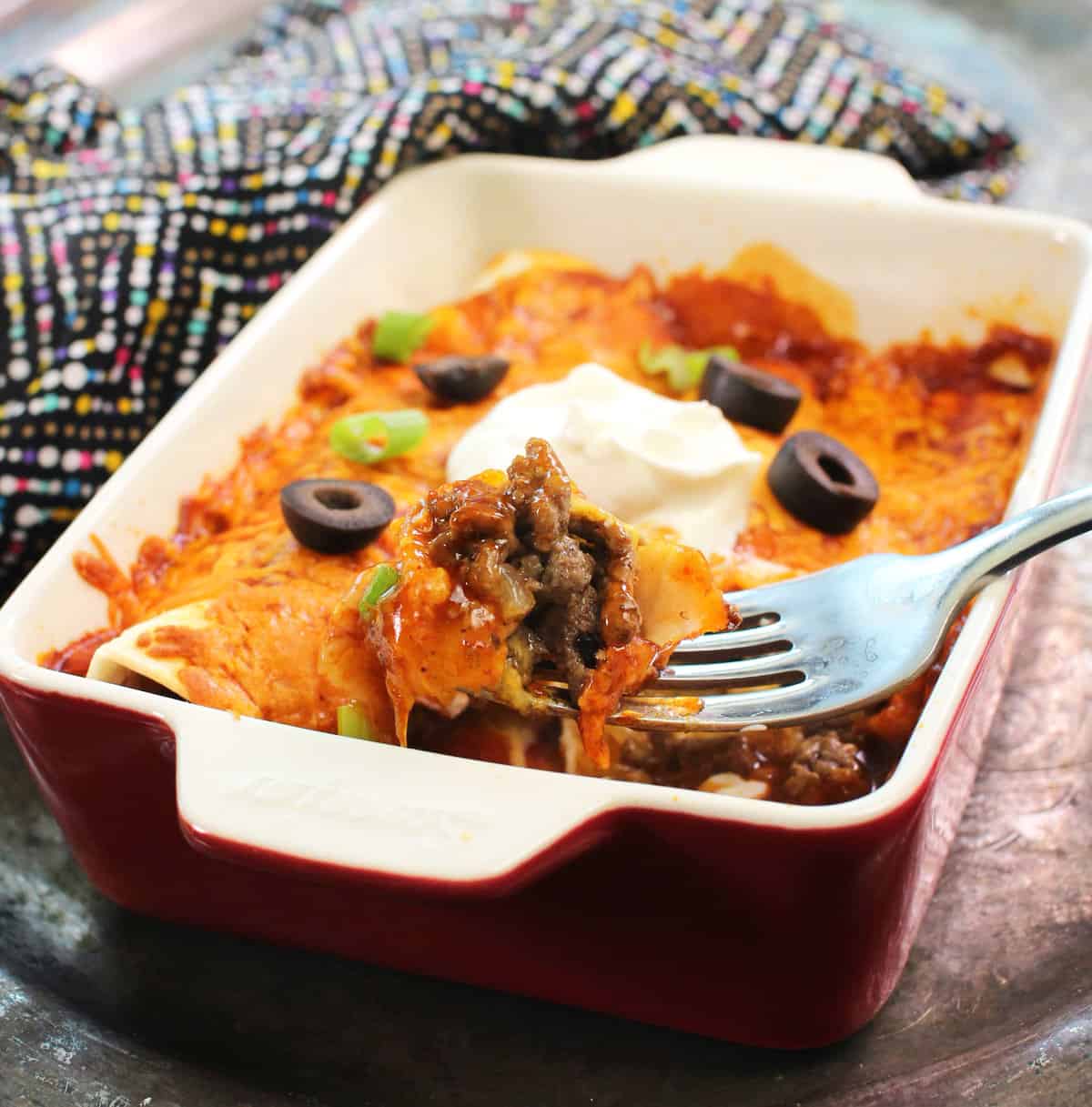 Single Serving Ground Beef Recipes
Click the boxes to go straight to the recipes.
So there you have it, four single serving recipes made with one pound of ground beef. In each of the recipes above you can find ways to use up any leftover ingredients.
Frequently Asked Questions
Is Ground Meat The Same As Minced Meat?
Ground beef and minced beef are essentially the same thing. It is called minced meat in countries like Australia, New Zealand, and the United Kingdom. In some countries, ground beef is also referred to as hamburger.

Often ground meat is made from meat with additional ingredients that are put through a meat grinder. Minced meat is made from 100% meat and is sometimes chopped or prepared in a food processor. Its texture is more coarse than ground meat.

The color of minced meat is often darker because it is made from a single meat.

What Type Of Ground Beef Is Best?
I like using ground chuck (80% lean/20% fat) because it's more flavorful. But in some recipes, I'll use ground sirloin (90% lean/10% fat).
How Long Will Ground Beef Last In The Refrigerator?
Choose the freshest meat available. Be sure to check the sell-by date, and keep it refrigerated for up to two days
Expert Tips
Your beef should be a nice dark pink color when you buy it.
If the ground beef is brown on the inside, don't worry. This happens when the beef does not have enough oxygen exposure.
If the outside of the beef is beginning to brown, then it is time to use it or freeze it. If it is beginning to turn gray, do not use it because it is beginning to spoil.
Many grocery stores have in-house grinding where they grind the beef fresh. This is a way to get the freshest ground beef you possibly can.
For more information on the cooking and baking dishes I use in our "recipes for one", please visit our FAQ page.
For examples of the dishes used at One Dish Kitchen, please visit our Store page.
If you've tried any of these easy ground beef recipes or any recipe on One Dish Kitchen please let me know how you liked it by rating the recipe and telling me about it in the comment section below.
Also, if you take a picture please tag us on Instagram (@onedishkitchen) we'd love to see it!